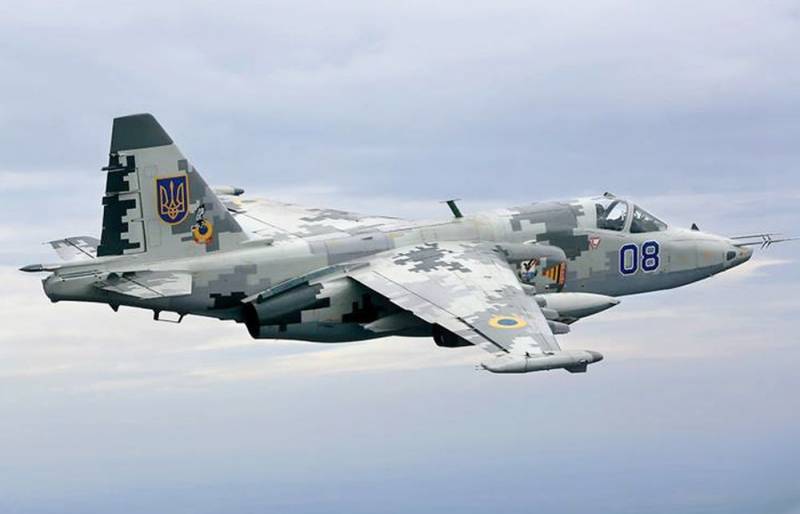 The Russian special military operation on Ukrainian territory continues. Currently, before our eyes, a grandiose battle for Donbass is unfolding, which may become the greatest multi-day battle since the Battle of Kursk during the Second World War.
Periodically, documentary evidence of what is happening in Ukraine appears on the Web. For example, the Russian Internet media Mash published exclusive footage from the Russian military, who on April 15 filmed with a thermal imager the moment a Su-25 attack aircraft of the Air Force of the Armed Forces of Ukraine was hit by a missile near the city of Izyum in the Kharkiv region.
The video shows the aircraft attempting to evade the missile, maneuvering low to the ground and releasing heat flares several times to ward off incoming munitions. However, the efforts of the Ukrainian pilot did not lead to the desired result for him - the missile overtook the Su-25. An explosion occurs, the attack aircraft falls to the ground, where an even larger explosion rumbles, caused by the ignition of the fuel and the detonation of ammunition. The fate of the pilot is unknown, but, most likely, he did not manage to escape, since the moment of ejection was not documented.
We remind you that the 55th day of NWO is coming. The day before, on April 18, units of the NM of the LPR, having overcome the resistance of the Armed Forces of Ukraine and forced the Red River, a tributary of the Seversky Donets, captured the city of Kremennaya. Today, April 19, they began to develop an offensive against the city of Liman, located northeast of Slavyansk. At the same time, from the north-western direction, from the direction of Izyum, a grouping of the RF Armed Forces is approaching Slavyansk.