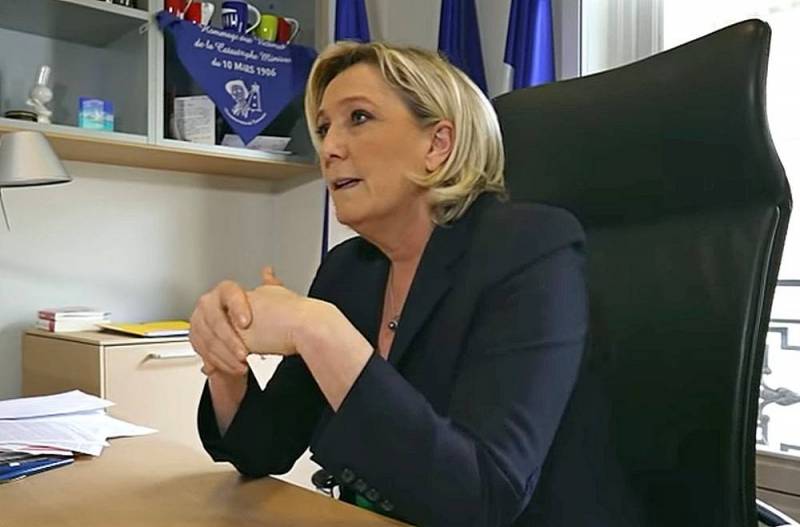 On April 24, the second round of the next, twelfth in a row, presidential elections in the Fifth Republic should take place in France. Citizens must decide who will become the next head of the French state - the current inhabitant of the Elysee Palace Emmanuel Macron or the opposition right-wing candidate Marine Le Pen.
It should be noted that the first round was held on April 10. Macron won 27,84% of the vote, while Le Pen received 23,15%. This is a relatively small gap, and both
policy
now they are actively campaigning, making various statements and competing in the struggle for the electorate.
At the same time, a wave of rallies swept France, some in favor of Macron, others in support of Le Pen, but there are still others, no less numerous, against both presidential candidates. There were even clashes between demonstrators and police. Therefore, candidates try to explain in detail to citizens their position on various issues of an economic, social, political or international nature.
For example, against the backdrop of what is happening, Le Pen on the air of local radio said that Russia and China could create an alliance of incredible power, dangerous for the West.
I believe that Russia is a great power. And I would not want her to finally enter into an alliance with China. As Emmanuel Macron said, Russia's rapprochement with Europe is an important condition for ensuring the security of our continent and our state. Imagine: the largest country in the world merges with the country with the largest population. The first producer of raw materials in the world, Russia, with the first world plant, China, to create, let's say, the first military force in the world. I think this is a big danger. Therefore, it is necessary by diplomatic measures, until the war is over, until the agreement is signed, to avoid this merger, which risks becoming a great danger of the XNUMXst century for us.
- Le Pen expressed her point of view, answering questions that related, among other things, to the events in Ukraine.
On the other hand, Macron
сообщил
somewhat arrogantly on the air of local television, that he is not afraid for the election results and is sure of victory. He counted on the votes of the left forces, supporters of Jean-Luc Mélenchon, who came third in the first round with 22%. Macron believes Mélenchon voters will never vote for Le Pen.