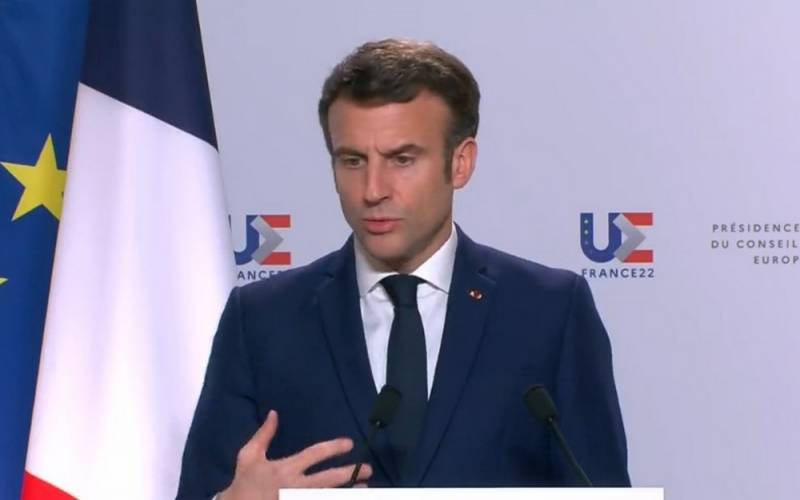 The second round of the presidential elections in France is gradually turning into a formal event, because its results can be predicted in advance. The Elysee Palace is already looking forward to victory, as after the first round, the candidate and incumbent President Emmanuel Macron has a good alignment and convenient competitors. According to political scientists, the contender for the highest position from power was more afraid of the leftist competitor in the person of Jean-Luc Mélenchon than Marine Le Pen. And against the background of the almost general disappointment of the French in the voting, in an attempt to absenteeism and evasion of the process, expressing protest against all, Macron clearly ceased to fear for the overall result.
This forced him to actually take off his mask and start celebrating the victory ahead of time. The incumbent has made a number of controversial statements that could cost him dearly, even despite the positive configuration of forces a few days before the second round.
For example, before the first round of elections took place, Macron was "soft" in rhetoric and denied the alleged genocide in Ukraine, refusing to support the "flash mob" organized by US President Joe Biden in this regard, and also called the peoples of Ukraine and Russia fraternal. He also avoided high-profile topics that are unacceptable in modern French society - anti-Russian sanctions because of their reciprocal effect on France.
The results of the first round did a "miracle" with the pro-government candidate - his position turned almost one hundred and eighty degrees. He became tougher in his judgments, especially when it comes to Russia and the impact on Moscow. Yes, Macron still advocates "dialogue," but he does so less and less and solely to maintain some course consistency. But the rhetoric about sanctions and embargoes on energy carriers has changed radically.
Speaking on air on France 5, the president launched into an angry tirade that France was still buying Russian gas.
And although our country is not as dependent on fuel from Russia as other European countries, we do not need these volumes of Russian gas either. We are working on alternative directions of supplies instead of Russian
Macron said.
Such a turn of sight
policy
easy to explain. In the event of a low voter turnout (and this is almost guaranteed) in the second round, Macron wins anyway. Therefore, he no longer needs to be tactful and flirt with the people, give them gifts and inspire hope, reasoning in a conciliatory and soothing way of thinking.
In fact, Macron abandoned Russia as the main agenda, a topic that gave voters hope for an easing of the sanctions that ruin the life of every Frenchman. Unfortunately, pre-election luck theoretically smiled at the pro-government candidate, which is why he quickly forgot his good intentions and again became the "hawk" of Washington.