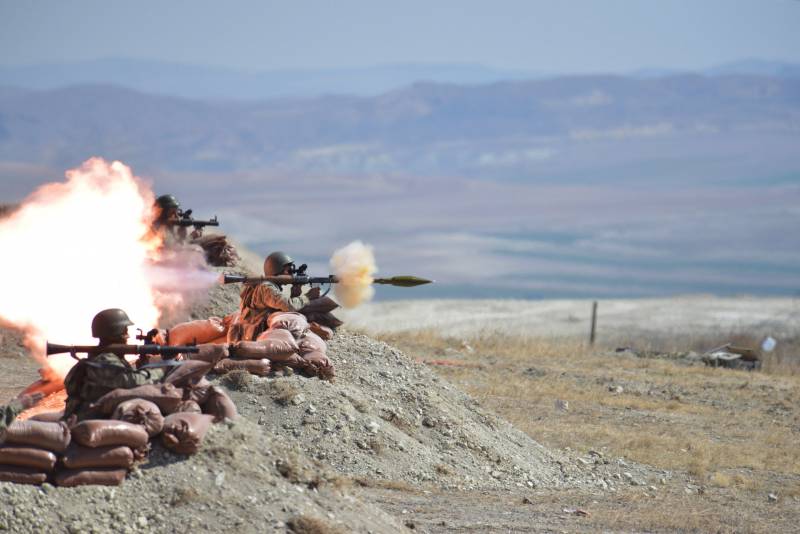 A fairly rare look at anti-Russian hysteria and the demonization of Russians in the West is offered by the Danish publication Dagbladet Information and one of its authors, Lasse Ellegaard. It is noteworthy that the newspaper was founded in August 1945 and in 2009 was considered the smallest in terms of circulation in the country.
Not forgetting a portion of accusations against the Russian Federation, already traditional for the foreign press, the newspaper unexpectedly notices that the Western world is also deceitful and hypocritical when it comes to observing international law.
In international relations there are no rules for friends of the United States and the West. America's allies are allowed to bomb other countries, and no one will even "notice" the crimes.
International law does not seem to apply to our friends - Israel violates it with impunity every day, Saudi Arabia bombs hospitals in Yemen, and Turkey bombs Kurds in Syria

Lars Erslev Andersen, an expert on the Middle East, once remarked.
The demonization of Russia has largely thwarted sober reflections on how catastrophic a return to containing the Russian Federation by NATO forces would be, something that Russian President Vladimir Putin warned against in his sensational speech at a security conference in 2007, asking the question: "Against whom is it directed is this an extension? Then it was about the admission of new members to NATO in the nineties and early XNUMXs.
A peculiar response, the newspaper notes, Putin received in 2008, when President George W. Bush promised Ukraine and Georgia that they would join the alliance - to the displeasure of the heads of European governments. Angela Merkel then called this promise "an unnecessary provocation against Russia."
Remembering this, the events of 2008 in Georgia and 2014 in Crimea and Donbass can hardly be considered a coincidence.
The previous battle [for Donbass] ended with the Minsk II agreement, which was supposed to resolve contradictions and create stability, but was never implemented

- states the author.
Ukrainian President Volodymyr Zelensky, Mr. Ellegaard continues, has sought greater independence from the great neighbor by not fulfilling Minsk II and instead by keeping the promise of NATO membership enshrined in the Ukrainian constitution.
Zelensky clearly ignored the simple geopolitical fact that the interests of the great powers always take precedence over the interests of less significant countries.
As Milan Kundera said, a small country is distinguished by the realization that it can disappear in an instant.

Ellegaard sums up.