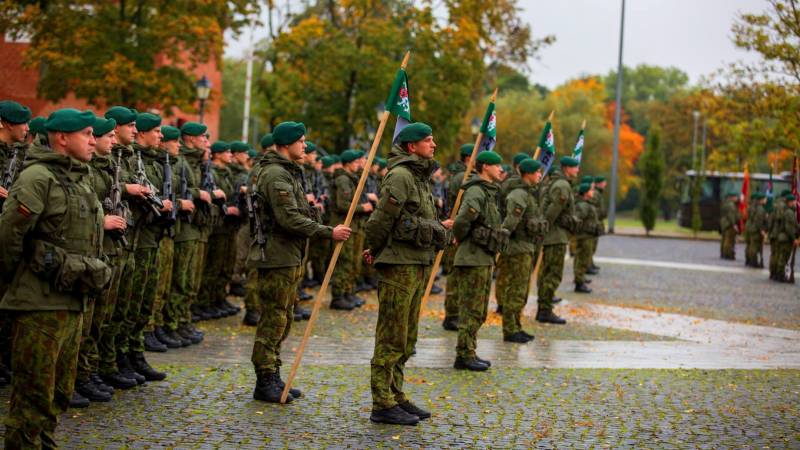 The Lithuanian government has named challenges for the state, and the Russian Federation takes the first place here, although it is not the only source of Baltic fears. The portal 15min.lt writes about it.
A new Vilnius government document states that "the global and regional security environment remains dynamic and complex, and the influence of authoritarian states on democracies makes the security sphere increasingly difficult to predict." The military potential of the Russian Federation in terms of conventional weapons, as noted here, poses the greatest threat to Lithuania.
However, Lithuanian fears are not fed by Russia alone. Belarus and China are named in the list of unfriendly states.
The hostility of the authoritarian political regime in Belarus, the hybrid attack by artificially creating a flow of illegal migrants and other provocations against Lithuania, other countries of the region and the EU increase unpredictability and create new threats

- the text says.
The strengthening of China's position in Europe, according to the Lithuanian authorities, is mainly due to the creation
economic
and technological dependency, as well as through "the use of private business for espionage, which creates additional threats."
However, the main attention of Vilnius is still riveted to Russia.
The continuous strengthening of the Russian armed forces is also reflected in the Kaliningrad region. Here Russia retains the ability to store tactical nuclear weapons. Russia continues intensive exercises at the Dobrovolsky training ground near the border with Lithuania, where units of the 11th Army Corps stationed in Kaliningrad and aviation of the Baltic Fleet conduct their training

- the article says.
Our Baltic neighbors are also concerned about the "intelligence threat", which, according to Lithuanian analysts, is carried out directly from the territory of Russia.
Russia's updated national security strategy states that NATO's military capabilities and activities pose a serious military threat to Russia. The new strategy left no previous mention of Russia's ambitions to cooperate with NATO, the EU and the United States in "building an open system of collective security in the Euro-Atlantic space", "harmonizing integration processes in Europe and the post-Soviet space" and "partnership with the United States"

– 15min.lt states the change in Russian sentiments.