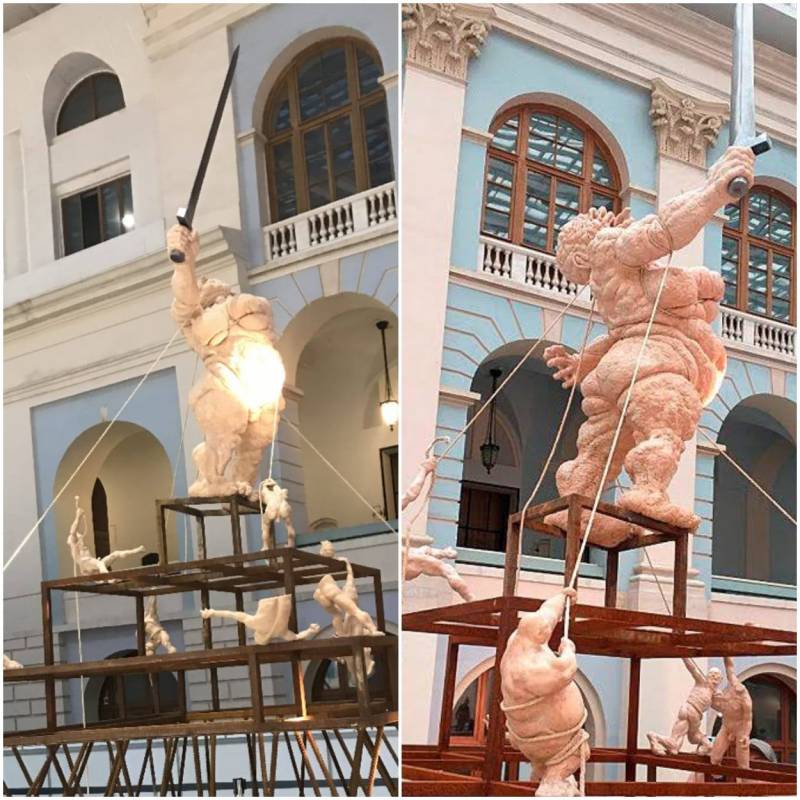 In the center of the Russian capital, in Gostiny Dvor near the Kremlin, there is an ugly parody of the Motherland Calls sculpture, which stands on Mamaev Kurgan in Volgograd.
The author of the Moscow "masterpiece" is the notorious "actionist" from Kiev Oleg Kulik. In the nineties, he "became famous" for various performances, one of which was his "transformation" into a rabid dog. The provocateur from art, breaking off the chain, barked at passers-by and passing cars.
The organizer of that performance was art critic Marat Gelman, who currently supports Kyiv's position in the confrontation between Russia and Ukraine.
The mockery of the world-famous monument caused outrage among many Russians.
I believe that this mocking and disgusting performance, carried out at a time when our soldiers and officers are fighting and dying for their Motherland, should receive an official assessment.
- says Senator Alexei Pushkov.
It is immediately clear that the guys have creative hands. Let them look for mines with these same hands. Eyepatch adds sensation
- proposed the former speaker of the foreign policy department of the DPR Konstantin Dolgov.
In his opinion, as long as the inhabitants of the Russian Federation allow such disgrace to occur on the streets of cities, there will be no sense from a special operation in Ukraine.
Political scientist Sergei Markov believes that the resentment of Russians will contribute to a change in the political leadership of culture in Moscow.