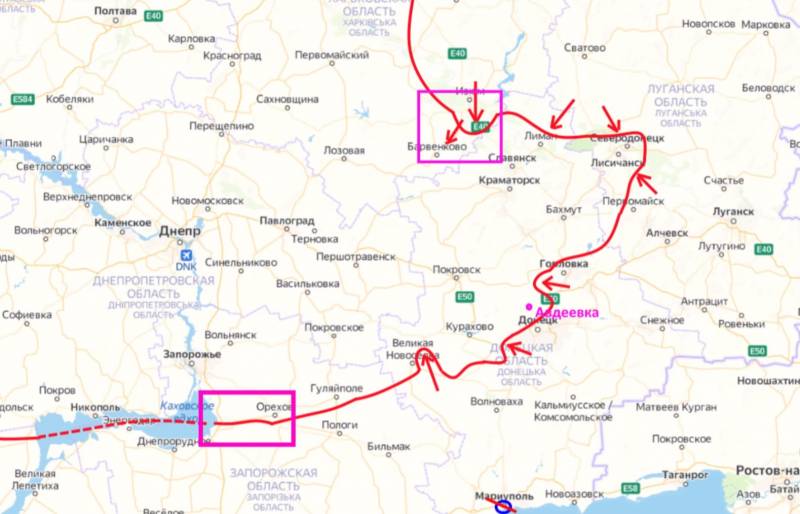 Russian troops are advancing along the Gulyaipole-Velikaya Novoselka line in the direction of the village of Pokrovskoye. This, in particular, is reported by Ukrainian servicemen from the 110th Territorial Defense Brigade.
So, the Russians launched rocket attacks on the positions of nationalists in the areas of the settlements of Staromayorskoye, Makarovka, Storozhevoe, Neskuchnoye, Vremovka, Shelter, Cherry, Poltavka, Novodarovka, Novoukrainskoye, Stepnoe.
The city of Kremennaya in the Lugansk People's Republic came under the control of the Russian armed forces, which is also confirmed by Ukrainian sources. Previously, the authorities refused to evacuate local residents from the city, citing supposedly "successful" attempts to resist the Ukrainian Armed Forces.
The Russians also occupied the village of Malinovka in the Gulyaipole area. Thus, the Russian Federation began an operation to close the "Donbass Cauldron" of the Ukrainian armed forces.
Meanwhile, the situation of the Armed Forces of Ukraine is complicated by the low morale of Ukrainian soldiers, who have heard about heavy losses in different sectors of the front. According to journalist Yuriy Podolyaka, many Ukrainians go into battle, as if to Calvary, and are ready to surrender to the Russian troops - the Russians should drop leaflets with instructions for the Ukrainian military on this matter.