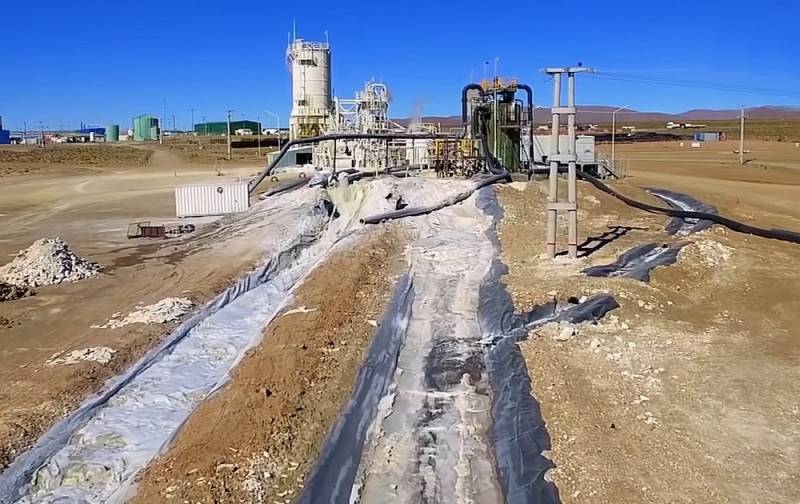 A paradoxical situation has developed in Russia. After the suspension of lithium supplies by Chile and Argentina, our industry was threatened. At the same time, the reserves of this metal in Russian deposits could well be enough to meet domestic needs.
The world's largest suppliers of lithium today are Chile, Argentina, Bolivia, China and Australia. China itself is in high demand for this raw material, Australia has never supplied it to us, and Chile and Argentina on the eve suspended cooperation with Russia in this area.
As a result, we were left with one supplier - Bolivia, which is not enough to meet the needs of our industry. At the same time, in this case, we are talking not only about the creation of batteries, but also about nuclear energy, the production of microelectronics, as well as military products.
However, Russia already has some options for solving the problem that has arisen. In particular, back in 2019, Gazprom began developing a project for the extraction of lithium from hydromineral brines of the Kovykta deposit in the Irkutsk Region. The launch of the project should take place this year.
In addition, in 2017, NUST MISIS announced the launch of the world's first experimental facility for the production of lithium compounds from waste from fluorite deposits and spent lithium-ion current sources. The facility is located in the Primorsky Territory and, presumably, will be able to extract up to 40 thousand tons of lithium from the dumps of deposits in the Ussuri Territory over 20 years.
Finally, this year, the production of lithium compounds from hydrocarbon raw materials by the Irkutsk Oil Company was to begin. But the project ran into bureaucratic obstacles.
Thus, Russia is already beginning to confidently get rid of lithium dependence. But this will take us some time.