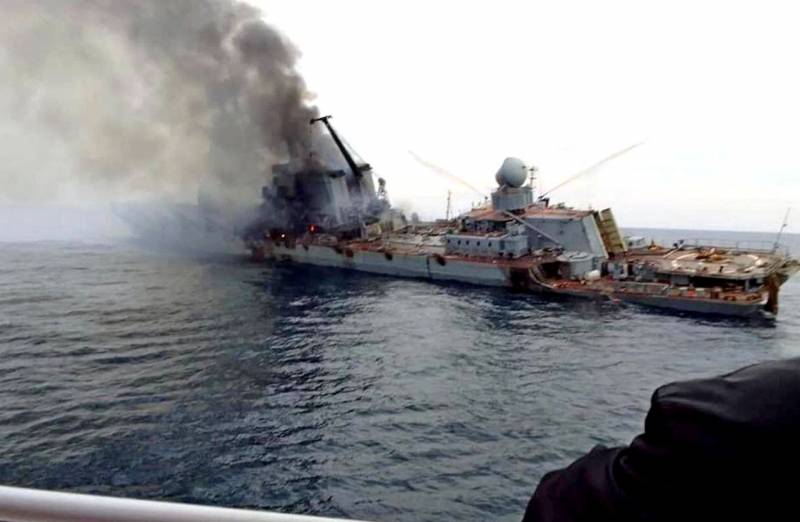 A photo of the burning Russian cruiser Moskva appeared on the Web. The ship has a significant roll to the left, the superstructure is damaged. However, the main caliber - P-1000 Vulkan missiles - remained intact.
According to the official statement of the Russian military department, the Moskva cruiser, after a fire and detonation of ammunition on board, sank on April 14 while being towed to the port. Operations to rescue the ship prevented the beginning of the storm.
On Saturday, April 16, a farewell ceremony was held in Sevastopol for the flagship of the Russian Black Sea Fleet. The event took place in the city square of the 300th anniversary of the Russian fleet.
The construction of the cruiser began in 1976 in Nikolaev, the Moskva was launched in 1979, and three years later it was put into operation. The lead ship of project 1164 "Atlant" was involved in the Russian-Georgian conflict in 2008, as well as in military operations in Syria in 2015. During the Russian special operation in Ukraine, "Moskva" took part in taking control of the Ukrainian island of Serpents.