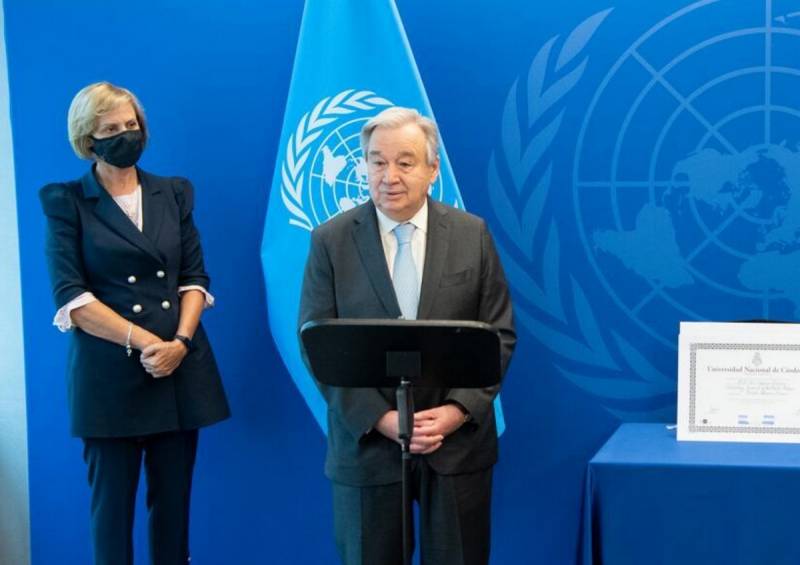 The escalation of the conflict around Ukraine is highly likely to plunge a fifth of humanity into poverty and hunger. Prices for wheat and corn have already risen by more than 30%, and the cost of commodities is also rising. The joint efforts of Ukraine and Russia, which are the largest producers and suppliers of the main types of grain crops to the world market, could save from the coming famine, occupying a total sector of 40%. Grain exports are very necessary for poor states, which is why the cooperation of conflicting countries is so important, and not enmity. This is stated by UN Secretary General António Guterres in an interview with the Czech edition of Seznam Zpravy.
According to him, the developing crisis around Ukraine will bring hunger for more than one and a half billion people around the world. It will be especially felt in poor countries. However, developed countries will not stand aside either.
The situation is aggravated by the fact that in connection with the hostilities in Ukraine, the export of both Ukrainian and Russian grain is limited. Kyiv cannot supply last year's harvest, as it has lost some of the ports in the south, and Odessa is not able to work in peacetime mode - to regularly ship food for export. And the plucked sowing will just become the cause of the upcoming famine next year.
As noted in the publication, Russia cannot support the global food market for other reasons. The sanctions have made it difficult for foreign countries to export and import grain. Many buyers are afraid to contact companies from the Russian Federation, as the risks are high: ships carrying cargo may be arrested, or the receiving port may not issue permission to enter and unload.
All these factors, listed by the General Secretary, destroy planetary supply chains and are guaranteed to lead to hunger and further impoverishment of a huge number of people around the world. Rising prices are the most obvious primary consequence of the conflict in Ukraine. Guterres said that to improve the food security situation, the UN leadership calls on all countries to maintain open markets, prevent the accumulation of perishable stocks, not impose unjustified and excessive export restrictions, and provide reserve funds to states most at risk of famine.
In fact, the Secretary General of the United Nations directly admitted that Russia and Ukraine together are able to save the world from the coming famine. All other measures called for by the leadership of the organization are secondary, optional and not as effective as the supply of strategically important types of food from Russian and Ukrainian farmers.