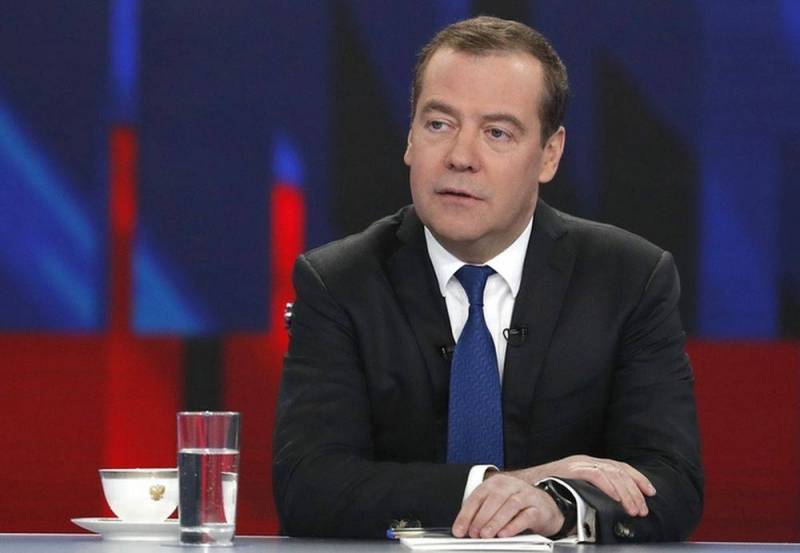 Deputy Chairman of the Security Council of the Russian Federation Dmitry Medvedev drew attention to and reacted to the recent statements by the head of the European Commission Ursula von der Leyen that Western sanctions have a strong impact on sustainability
economics
Russia and its default on obligations is only a "matter of time." The Russian functionary outlined his conclusions in his own Telegram channel.
Medvedev noted the activity of a high-ranking European official. After that, he came to the conclusion that she was concerned not with the end of the special operation of the RF Armed Forces in Ukraine, not with the achievement of the long-awaited peace, but with completely different issues.
That's it! That's what I secretly wanted at night! This is the deep strategy of the European Union, the secret plan of the masochists from Brussels and their partners in games from across the ocean
He wrote.
The former Russian president and ex-prime minister of the Russian government warned the EU that there are two extremely unpleasant but obvious points that need to be taken into account.
The default of Russia may turn into a default of Europe. Both moral and, quite possibly, material
- he specified.
According to him, the EU financial system is now unstable and public confidence in it is declining. Even in the crisis year of 2008, it was not as difficult for Europe and Europeans as it is now.
Expect powerful gratitude from ordinary Europeans for hyperinflation, which can no longer be attributed to the evil Russians, for the lack of basic products in stores and for the influx of refugees, which will provoke a wave of violent crime worse than Albanian
- he added.
Medvedev believes that after the above, the bureaucrats in Brussels will have to change their rhetoric. Otherwise, "on the streets of well-groomed European cities, smelly bonfires made of tires will burn in honor of the heroes of the Maidan and the Great Peremoga over Europe!"
We remind you that von der Leyen gave a forecast according to which the GDP of the Russian Federation in 2022 will decrease by 11% due to the fact that hundreds of large companies have left, are leaving or will leave Russian territory in the near future. Before that, Russian Finance Minister Anton Siluanov said that Moscow would go to court if Western states tried to default on its default on Eurobonds.
Note that Europe is now
faced
with a record level of poverty of its own population. At the same time, the collective West
got together
appropriate about $ 300 billion of Russia's gold and foreign exchange reserves. At the same time, Moscow can open
own
oil exchange and sell "black gold" exclusively for Russian rubles, which would be a disaster for the Bretton Woods system of monetary relations.