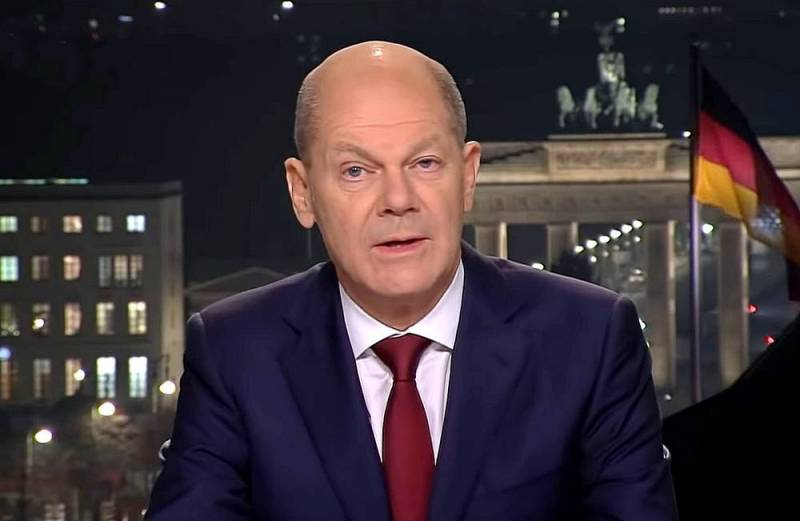 After Berlin joined the anti-Russian sanctions of the West, forecasts regarding the German
economics
become more and more pessimistic. For example, Deutsche Bank Vice President Karl von Rohr said that the inflation rate in Germany will be 7-8% during the year. He predicted a record rise in prices in Germany over the past 52 years, writes the German newspaper Frankfurter Allgemeine Sonntagszeitung.
At the same time, he warned that if an embargo or some significant restrictions were imposed on the supply of energy raw materials from Russia, then the Germans would already face a price increase exceeding 10%. Moreover, in the long run, the inflation rate may be even higher.
If energy imports are more limited, we may even see 10% or more. We must brace ourselves for inflation rates not seen since the 1970s.
Von Rohr pointed out.
What is happening in the economy could not but affect the popularity of the current German Chancellor Olaf Scholz. The rating of the head of the federal government collapsed due to the uncontrolled rise in prices. Currently, almost half of the inhabitants of Germany criticize his activities in such a high and responsible position, writes the German newspaper Bild am Sonntag.
The Insa Public Opinion Research Institute conducted a survey and found that 49% of people are dissatisfied with Scholz's work, 38% are satisfied. At the same time, 55% of respondents are dissatisfied with the work of the federal government as a whole, and only 35% of respondents are satisfied.
It should be noted that this is only the beginning of the problems that the new coalition government of Germany has created for itself and its citizens, following the lead of the United States, Great Britain and EU bureaucrats.