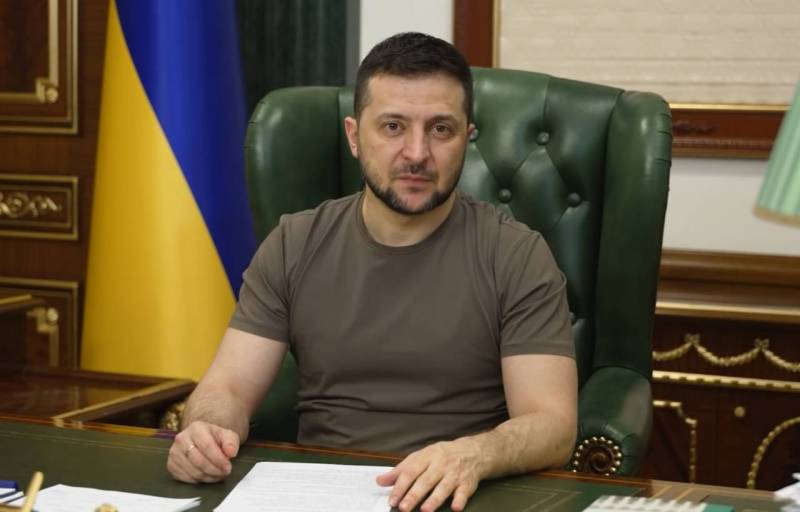 President of Ukraine Volodymyr Zelensky made several statements while talking to online media and online media. They concern the possibility of further negotiations between Kiev and Moscow.
Zelensky noted that there is a certain understanding between the parties, so everything needs to be discussed slowly and in a calm atmosphere. There are questions about security guarantees for Kiev, not joining NATO and the status of Crimea, and Ukraine is ready to talk about it. But there is a precondition that Moscow must fulfill. The condition put forward is the cessation of hostilities and the withdrawal of Russian troops from Ukrainian territory. First, Russia must stop shooting and withdraw the military
machinery
and then Ukraine will sit down at the negotiating table. He insists that this is the sequence in which everything should happen.
You say neutral status first, and then we'll withdraw the equipment. And we are talking about what status can we talk about, if there is equipment here, which of the security guarantors will sign it?
He explained.
In addition, Zelensky also touched upon the topic of the Ukrainian military in Mariupol. He believes that if the Armed Forces of the Russian Federation and the NM of the DPR destroy them, then further negotiations between Kiev and Moscow will become impossible.
The destruction of our military, our guys will put an end to all negotiations. A dead end - because we do not trade territories and our people. And the more Borodyanka there are, the more difficult it will be
- he stressed.
Given what Zelensky said, there is a feeling that, by making mutually exclusive statements, he is trying to drag out the negotiation process itself indefinitely, as was the case with the Minsk agreements on Donbass. Thus, Kyiv still does not demonstrate to Moscow a constructive approach and a real desire to engage in dialogue.