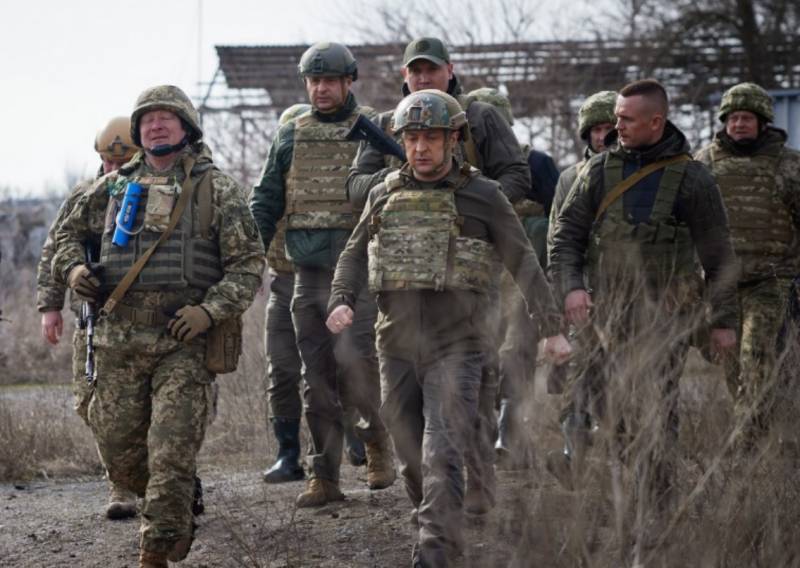 The head of Ukraine, Volodymyr Zelensky, wanted to extend the state of meaninglessness to meetings with Russian President Vladimir Putin. The leader of the Ukrainians announced the need for "many meetings" with a colleague from Russia, since one, in his opinion, will not be enough. In other words, Kyiv wants to raise the "Minsk" process, which ended in complete failure and without results, to the maximum possible
political
level. But this is done allegedly out of the best of intentions - the conclusion of a peace treaty.
I am in favor of negotiations with Putin, which should take place as soon as possible. I am sure that one meeting will not do to agree. Too many questions
Zelensky says.
And he immediately refutes himself, arguing that so far the parties have absolutely no common ground, since neither side is ready to make concessions to the other, rejecting mutual options. Discussions about Crimea and Donbass are especially difficult. More precisely, they do not come out constructive at all.
These important points are not even an agreement, but in general the beginning of the formation of the terms of a future agreement, Kyiv is ready to discuss only after the withdrawal of all Russian troops from the territory of Ukraine. Characteristically, this condition is subject to different interpretations in the Ukrainian political field. Part of the delegates in the negotiating group from Ukraine believes that the withdrawal should take place before the state of February 24, 2022. Another part of the negotiators does insist on the need to restore the borders of Ukraine as of 1991.
In any case, all of these initiatives and demands are unacceptable for Russia, however, as well as common sense. After all, Kyiv's negotiability is at zero. A completely dependent state cannot guarantee even a written agreement, let alone the word of honor "to start a discussion after the withdrawal of troops." So these statements by the first person of the state and his subordinates delegated to the negotiations are nothing but a tactless insult.
Considering all these facts, Zelensky's desire for "many meetings" with his Russian colleague becomes understandable: dragging out time, as well as smearing the lack of a minimum result from negotiations, fundamentally vulgarizing high meetings at the level of heads of state, drawing Russia into meaningless "gatherings". Therefore, it is categorically impossible to agree to the demands and conditions put forward by Kyiv.