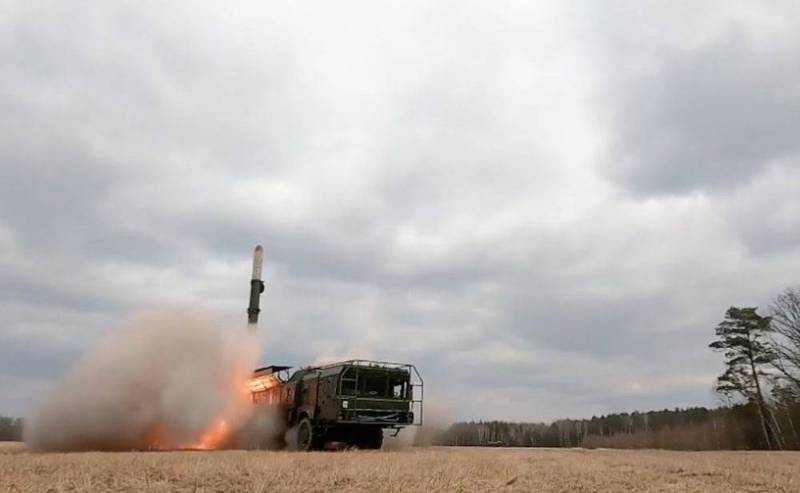 The Russian SVO on the denazification and demilitarization of Ukraine continues consistently. A summary during the evening briefing on April 16 was given by the representative of the Russian Ministry of Defense, Major General Igor Konashenkov.
The speaker of the military department noted that during the day, long-range aviation aircraft of the Russian Aerospace Forces carried out 15 strikes with high-precision aviation weapons. As a result, the Armed Forces of Ukraine lost 320 servicemen killed or wounded, 23 armored vehicles and 7 vehicles.
In the areas of the settlements of Barvenkovo, Rubizhne, Popasnaya, Novozvanovka, Krasnoarmeysk, Selidovo, Novobakhmutovka, six places of concentration of the Ukrainian military
equipment
and seven strongholds of Ukrainian troops
- he specified.
At the same time, operational-tactical aircraft destroyed 67 places of concentration of forces and means of the Armed Forces of Ukraine. In turn, the missile troops attacked 317 objects of the Armed Forces of Ukraine, of which 2 field depots of fuel and lubricants, 24 command posts and 274 strong points and places of concentration of enemy personnel.
In the Odessa region, Russian air defense systems shot down a Ukrainian military transport aircraft that was delivering a large consignment of weapons from NATO countries to Ukraine. However, Konashenkov did not give other details about the transporter, its cargo, and where exactly it happened. In addition, two UAVs of the Armed Forces of Ukraine were shot down over the settlements of Lozovaya and Veselaya.
According to him, since the start of the SVO, 134 aircraft, 460 UAVs, 246 air defense systems, 2269 tanks and other armored vehicles, 252 MLRS, 987 artillery pieces and mortars, as well as 2158 vehicles have already been destroyed.
Konashenkov added that the entire urban area of ​​Mariupol was cleared of the Armed Forces of Ukraine, the Nazis "Azov" (an organization banned in the Russian Federation) and other formations. The remnants of the Ukrainian group are located at the Azovstal enterprise, where they are blocked by units of the RF Armed Forces and the NM of the DPR.
Their only chance to save their lives is to voluntarily lay down their arms and surrender.
- he said.
The speaker of the military department recalled that the total number of the Ukrainian group in Mariupol was 8100 people. At the same time, 1464 military men surrendered and, according to the stories of the prisoners, no more than 2,5 "bayonets" remained at Azovstal.
This indicates that only in Mariupol the real losses of the Ukrainian group amounted to more than 4 thousand people. At the same time, Ukrainian President Volodymyr Zelensky informed the Western media that the irretrievable losses amounted to 2,5-3 thousand military men.
Today, irretrievable losses (of all Ukrainian troops and attached forces - ed.) amount to 23367 people
Konashenkov pointed out, promising to publish some data soon.