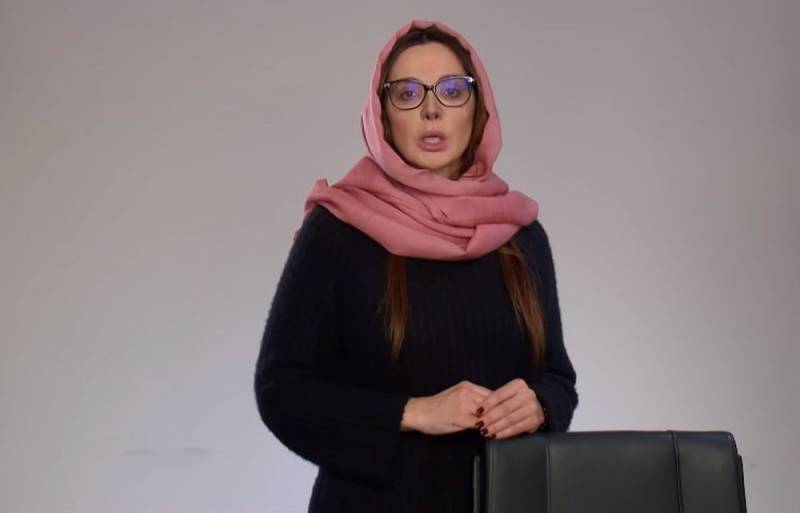 April 16 Oksana Marchenko, wife of a well-known Ukrainian opposition
policy
Viktor Medvedchuk, recorded video messages in Russian and English to relatives of British citizens who were captured by the RF Armed Forces and the NM of the DPR. We are talking about Aiden Eslin and Sean Pinner, who fought as part of the 36th Separate Marine Brigade of the Armed Forces of Ukraine in Mariupol, whom she offers to exchange for her husband, who was detained by the SBU.
Marchenko asked the relatives and friends of the mentioned British subjects to appeal to British Prime Minister Boris Johnson with a request that he influence the leadership of Ukraine and achieve an exchange. On the same day, Marchenko recorded video messages on this issue directly to the head of the British government, as well as to Prince Mohammed bin Salman Al Saud of Saudi Arabia (both in English).
We remind you that on the evening of April 12, President of Ukraine Volodymyr Zelensky announced the detention by the SBU of the leader of the political force Opposition Platform - For Life, who allegedly tried to illegally leave the country. At the same time, the oligarch
published
For some reason, the head of the Ukrainian state was presented in the photograph dressed in a military uniform several sizes too large and looked frankly tortured. The Ukrainian authorities have been trying for a year now to convict Medvedchuk for treason, but they have been unsuccessful, since there is no evidence base.
On April 13, Marchenko recorded two video messages in connection with the forced detention of Medvedchuk. One is addressed to Zelensky, and the second to his Turkish counterpart Recep Tayyip Erdogan. Whether all these appeals will help, it is difficult to say. However, a woman who wants to see her husband alive and healthy next to her can be understood. All videos are posted on Marchenko's YouTube channel.