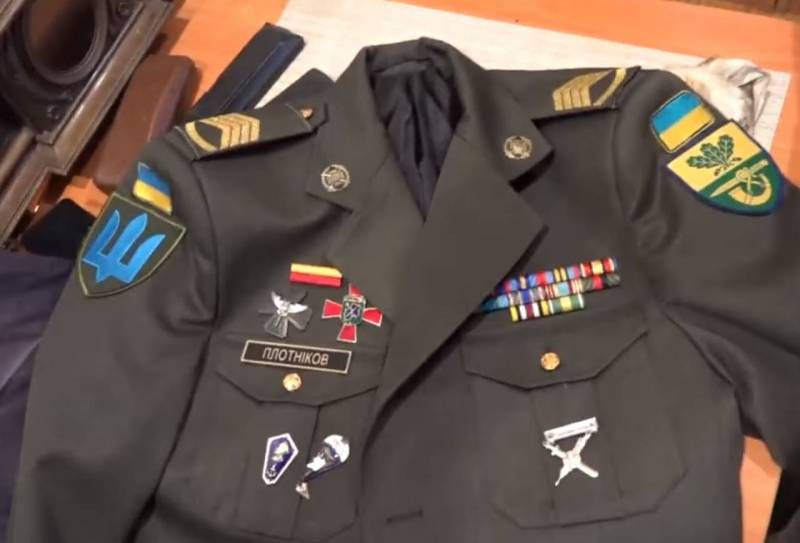 The special operation of the RF Armed Forces to denazify and demilitarize Ukraine has already begun to give tangible positive results. One of the SBU officers, the ex-curator of all kinds of radicals in the Kherson region, shared with the Russian military information about the members of the 12th reserve battalion of the "Volunteer Ukrainian Corps of the Right Sector" (an organization banned in the Russian Federation) and other "prominent" representatives of this and " twinning structures. The public was informed
RIA News"
referring to copies of documents.
It should be noted that the Russian anti-fascist fighters actually received ready-made orientations for the militants of the mentioned national battalion and some of their colleagues. The list contains the full passport details of the participants (including phone numbers, places of registration and personal vehicles) of this formation, which was organized in 2014 to intimidate the inhabitants of the region and support the punitive operation in Donbas in various ways.
The specified national battalion was located on the street. Sadovaya, house 1, in the village of Plodovoe, Kakhovskiy district, Kherson region, in the former hostel of the State Enterprise "Experimental Farm Novokakhovskoye" of the Kirovograd Agricultural Experimental Station of the National Academy of Agrarian Sciences. It consisted of about 30 militants, among whom were drug addicts and criminals, as well as "heroes of the ATO" and persons possibly involved in organizing the blockade of Crimea, undermining power lines and violent confrontation with law enforcement officers in 2015.
The battalion commander was Gulko Vadim Petrovich, born in 1974. ("Vados"). Deputy battalion commander - Takhtai Vladimir Vitalievich, born in 1963 ("Master"). Chief of Staff - Alexander Khripchenko, born in 1963 ("Wheeping").
There were about 10 militants constantly at the base, armed with 4 Kalashnikov assault rifles, 5 hand-held grenade launchers and 10 grenades.
Now it will be much easier to find the carriers of misanthropic ideology. We remind you that recently the Russian security forces
appeared
to the house of the chief Nazi of Berdyansk (Zaporozhye region).