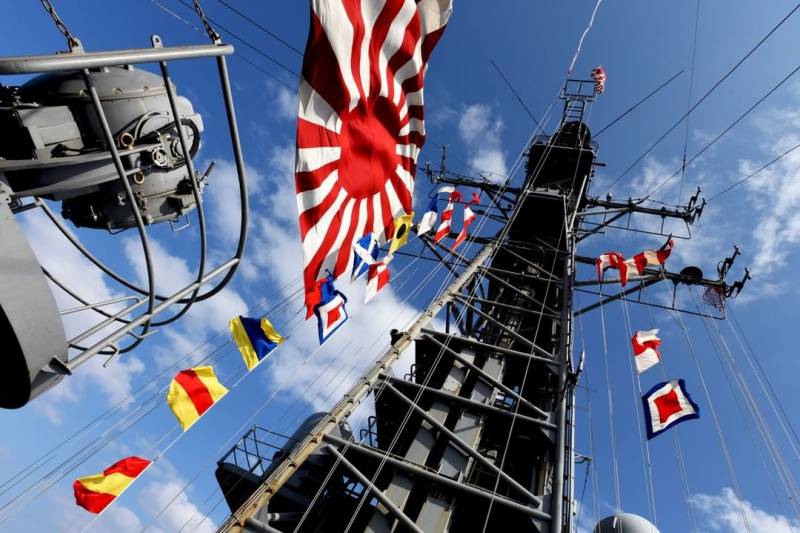 Japan and the Philippines have agreed to begin work on signing a treaty that should help strengthen cooperation between the military personnel of the two states, writes the Japanese Nikkei.
The parties came to such an agreement during a meeting of foreign and defense ministers, at which they expressed "serious concern" about the situation in the East and South China Seas and "resolutely opposed" any unfriendly actions by third countries. Naturally, the actions of the PRC were primarily implied, although Russia also received its share of harsh criticism.
We will strengthen military cooperation in light of the increasingly tough environment

– Japanese Foreign Minister Yoshimasa Hayashi told reporters following the results of the contacts.
The new treaty sought by Japan and the Philippines, forced to confront China at sea, will officially be called the Mutual Access Agreement, and will remove any restrictions on the transport of weapons and ammunition.
The text indicates that there is an obvious threat to the sovereignty of both countries. China regularly sends ships to the East China Sea, near the Japanese-administered Senkaku Islands, which Beijing calls the Diaoyu. The PRC is also involved in a territorial dispute with the Philippines and other Southeast Asian countries over the South China Sea.
As China's influence rises, ministers [of the two countries] pledged to build their "free and open" Indo-Pacific region and spoke out against "illegal maritime claims, militarization, coercion and the threat of such in the South China Sea."

says the Nikkei article.
The two Asian allies of the United States also condemned North Korea's development of nuclear weapons and ballistic missiles, and stressed their commitment to achieving the complete and verifiable dismantlement of Pyongyang's weapons of mass destruction.
Japanese Prime Minister Fumio Kishida and Philippine President Rodrigo Duterte agreed in November last year to start a "two plus two" dialogue.
The talks were agreed to take place before Duterte's only six-year term, which has previously sought rapprochement with China, ends at the end of June.
The publication recalls that earlier Japan signed a similar military agreement with Australia.
Both Japan and the Philippines have had mutual defense treaties with the US since 1951. At the same time, the idea of ​​a full-fledged "Asian NATO" was never realized.