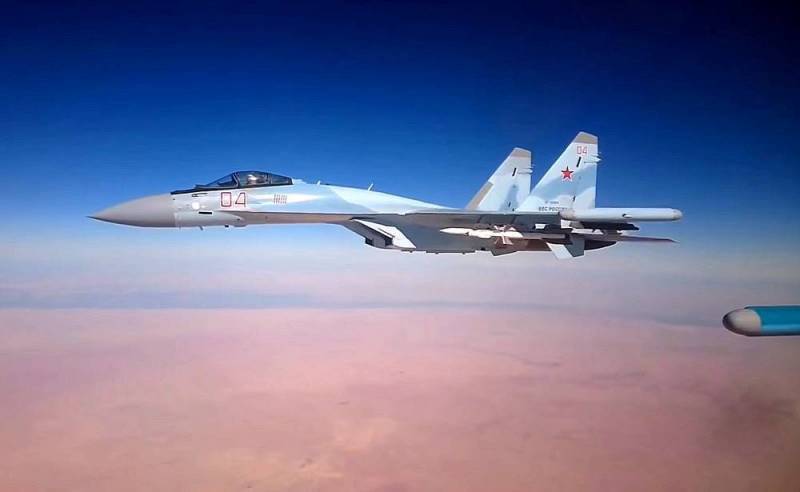 Russian special operation on Ukrainian territory continues. The 52nd day began with the announcement of an air raid in the Lvov region of Ukraine, which lasted almost an hour and a half (from 05:46 to 07:02 local time) and air strikes by the Russian Aerospace Forces. This was announced on the morning of April 16 in his blog by the chairman of the Lviv Regional State Administration (RAS) Maxim Kozitsky, who is also the head of the Regional Military Administration (OVA).
The functionary stated that the Su-35 fighters of the Russian Aerospace Forces allegedly took off from the Baranovichi airfield in Belarus and fired aviation weapons (ASP) at targets in the mentioned region.
Subdivisions of anti-aircraft missile troops of the Air Command "West" of the Air Force of the Armed Forces of Ukraine destroyed four enemy cruise missiles
- approved in the publication of the head of the Lviv region.
Moreover, the functionary did not give details of how many planes were involved in the air raid, whether they were in the coverage area of ​​Ukrainian air defense systems, the number of ammunition they fired and where they hit. He announced that all clarifications and clarifications would be made later, although the excited local public reported on social networks about the arrivals.
We remind you that the RF Armed Forces are carrying out the denazification and demilitarization of Ukraine, i.е. the phased destruction of neo-Nazis and military infrastructure is being carried out. According to assurances from the Kremlin, the SVO will not end until all the tasks assigned to the troops are completed.