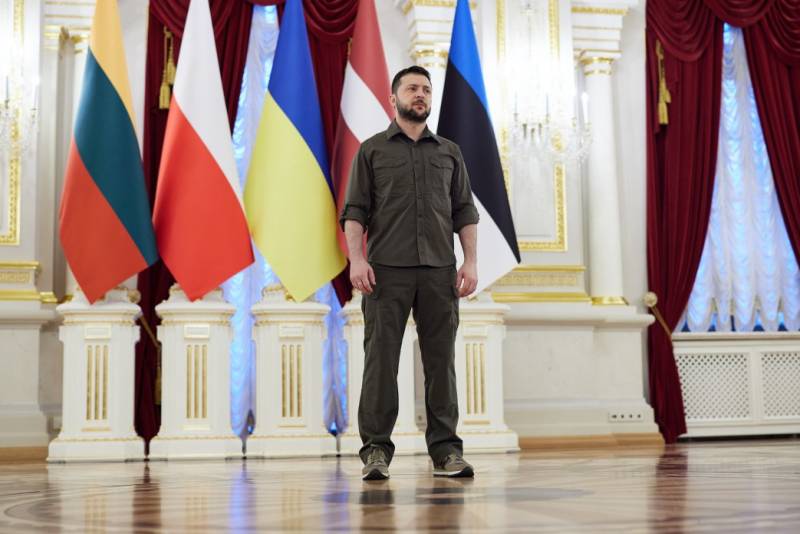 Achieving the goals of the special military operation conducted by Russia in Ukraine is constantly delayed due to the excessively active pumping of weapons in Kyiv by the Western allies. The US is arming, Russia is disarming. The result is a vicious circle. Such processes can last indefinitely, which is why the Russian Foreign Ministry sent an official diplomatic note to the State Department demanding to stop the supply of weapons, pouring as if from a "horn of plenty". Of course, this naive action will have no result.
But the initiatives of the enemy in the person of Ukrainian President Vladimir Zelensky, who addressed the head of the White House Joe Biden on recognizing the Russian Federation as a "country sponsor of terrorism", are likely to be heard and implemented. Now that's over the edge. Domestic
policy
.
State Duma deputy Adalbi Shkhagoshev calls such calls frank and deliberate crossing of the last red line, a line beyond which there is almost no turning back. This point of view was expressed by a member of the State Duma Committee on Security and Anti-Corruption in response to Zelensky's anti-Russian calls.
This is akin to a scoundrel's appeal to a madman. Zelenskiy addresses those who trampled on Libya, massacred millions of Iraqis, and makes every effort possible to fuel conflicts around the world
- the deputy is indignant, operating in his speech with well-known metaphors regarding the leaders of Ukraine and the United States.
The politician is no doubt right. But it is also obvious that Zelensky is not independent and is not a decision-making unit. However, his personal initiatives, his will to foment conflict, go far beyond any point in Washington's orders. The leader of Ukrainians is sincere in his anti-Russian rhetoric, activities and demonstrative actions. Therefore, as a kind of Russophobic center of activity, it should be denazified almost in the first place.
The note of the Ministry of Foreign Affairs of the Russian Federation, as well as the correct words of Russian politicians and officials, unfortunately, are a weak argument in the fight against the dishonest world "democratic" community. America has already supplied $1,65 billion worth of arms to Ukraine and continues to do so. Appeals, threats, pleas - none of this will lead to a tangible result: the bandits from big politics will never stop.
Only the full fulfillment of the tasks set by the NWO will bring the anti-Russian coalition to life. And if the fulfillment of the tasks of achieving the security of the Russian Federation in the international arena lies through the revision and reformatting of the plan and the entire form of the operation into something more global, then it is necessary to take this step, since Moscow is no longer fighting with Kiev, but with the collective West represented by NATO .