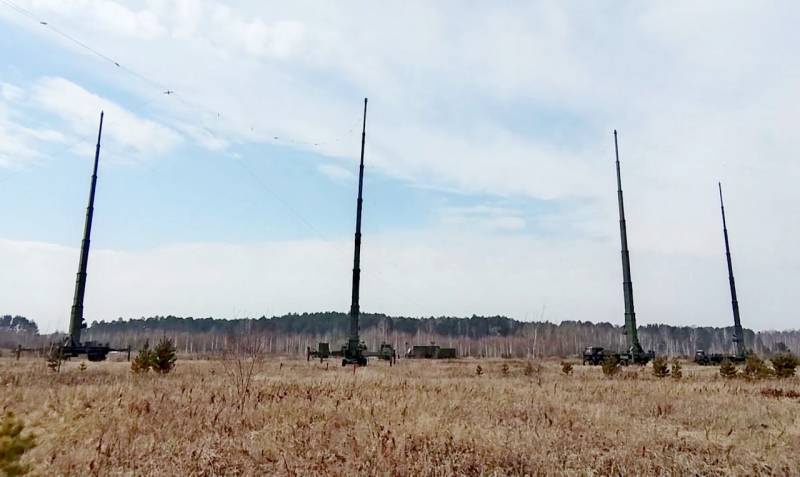 April 15 is the Day of the Electronic Warfare Specialist in Russia. Congratulations are also received by the soldiers of the RF Armed Forces serving electronic warfare systems during a special operation in Ukraine.
So, in combat operations on the territory of the country, Russian systems of electronic suppression of the enemy "Moskva" and "Krasukha-4S" are used. They are engaged in the search and identification of various air targets, including combat drones of the Ukrainian side. Countermeasures are also being made to aircraft airborne radars.
A special place is occupied by the strategic complex "Murmansk-BN", capable of operating at a distance of up to 5000 km (according to some sources, up to 6000 km). It can detect and find radio communications and interfere with radio communications in the operational-strategic and operational-tactical command and control units of the enemy.
According to the military personnel, during the special operation, the strategic electronic warfare complex proved to be the best, functioning without failures in any weather conditions. The main purpose of the complex is to cover ground forces from attacks by aircraft of the Armed Forces of Ukraine and radar reconnaissance operations.
During the operation, 12 Bayraktar complexes were discovered, we suppressed them, and the complexes were unable to produce an aimed strike against our groups
- said the company commander Artem during a demonstration of the complex.
In total, since the beginning of the special operation, Russian units have destroyed 448 drones of the Armed Forces of Ukraine.