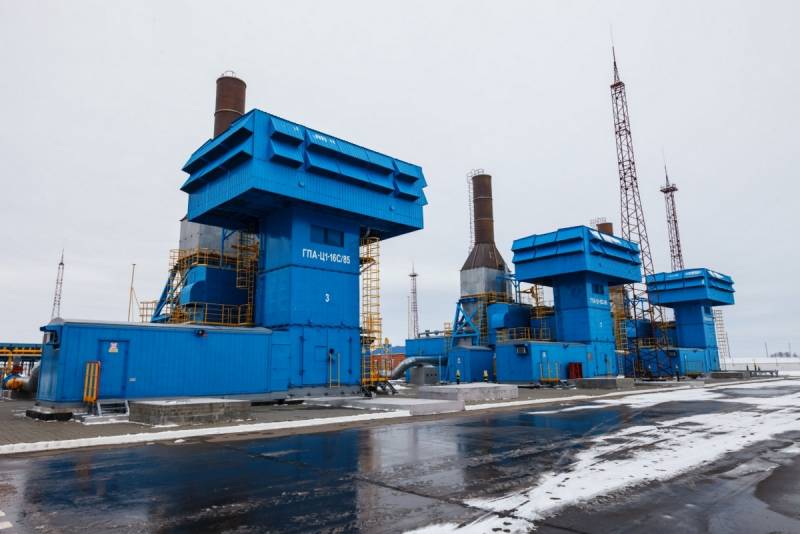 Serbia receives sufficient volumes of Russian gas at the lowest price in Europe - $270 per thousand cubic meters. However, official Belgrade openly declares its plans for the very near future to switch to expensive alternative supplies. We are talking about the purchase of LNG from terminals in Greece, as well as the purchase of blue fuel in Azerbaijan. This was stated by Deputy Prime Minister, Minister of Energy Zorana Mihajlovic.
In general, Belgrade's intentions did not come as a surprise in the light of the latest actions of the authorities and President Aleksandar Vucic personally. He explained most of the gestures of his country unfriendly to Russia as blackmail from outside. However, explaining to the people and Moscow the attempt to buy more expensive gas will be quite difficult. The current contract runs until May 31 this year, Serbia wants a discount on fuel from Russia in the new agreement, although it is already clear that the price will rise. Belgrade puts conditions on the cost - no more than $ 400, however, as Vucic himself reports, the Russian Federation refuses such proposals. However, the logic in this "resentment" is completely absent: it is unreasonable not to enter into a contract with a price slightly more expensive than $400 in order to buy raw materials at a pan-European "democratic" cost from 1000.
We are still dependent on one supplier. And, although we have two routes for obtaining gas, all the same, in the end, supplies come from Russia. From September 2023, we will receive the first batches of LNG and gas from Azerbaijan through the interconnector
Mikhailovich said.
The official admits that she cannot now even name the approximate cost of raw materials from alternative Russian suppliers, but she definitely "will not be the same as before." However, isn't this the "price of independence", which, as you know, cannot be cheap?
One thing is clear - it is impossible to physically be in the center of Europe and lead an independent, let alone pro-Russian
policies
in whatever field. energy intensive
economy
For a long time, Serbia has been rapidly developing on cheap fuel from the Russian Federation and now, having grown stronger, has announced to please the West that it is leaving Moscow's zone of interests and cooperating with Russia in the hydrocarbon industry.
Most likely, Serbia will follow the path of Moldova. A lucrative contract will always be in question and threatened with rupture, deliveries from the Russian Federation will be reduced, and the republic will begin to look at expensive "alternative" gas. Temporary blackmail before negotiations will grow into routine. Bilateral relations that once brought exceptional benefits will go into a positional pause, and then cease forever. Unless the government comes to their senses and understands before the economy feels the blow of the "freedom" gas, that it is necessary to show will and follow the path of their own interests, and not American ones. It remains to be wished that the example of Hungary in this aspect will become a beacon for them.