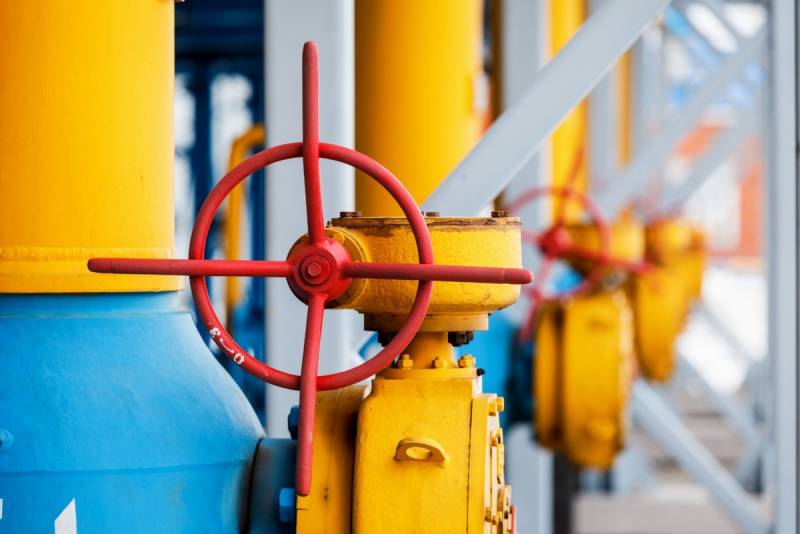 Western sanctions have made things difficult, especially for their own European financial institutions, especially in paying for energy from Russia. This was stated by Russian President Vladimir Putin. The established restrictions are of a general nature, set out in vague wording, so banks are not able to determine the list of transactions that may be recognized as violating the sanctions. All this has already created problems in the calculations for the gas supplied by Russia.
However, the Russian Federation continues to export raw materials virtually free of charge, despite the fact that there have been serious delays in paying for already consumed gas. Earlier, presidential spokesman Dmitry Peskov denied the possibility of "gas humanitarian aid", but the reality turned out to be much more multifaceted and complex. In fact, the position of the EU is split. The European Commission explains that paying for energy in rubles, which Moscow insists on, violates the sanctions.
But, on the other hand, several EU countries have already agreed to pay for the received volumes of fuel in Russian currency. All this seriously confuses the cards. Moreover, those states through which Russian fuel is in transit agree to pay. In other words, Gazprom cannot stop deliveries, for example, through Hungary, which agrees to payments in rubles, further along the route if there is a country along the fuel route that has refused this form of payment. The same applies to Slovakia. Too "variegated" turns out not only
политическая
, but also the energy "map" of Europe, if it is marked by states friendly and unfriendly to us. So far it has not been possible to bring it to a common denominator of a common position, the EC is very seriously hindering this.
Thus, the actual supply of a strategic energy source free of charge, in fact, on credit (conditionally) is a very negative signal. Firstly, Western countries have crossed the Rubicon of complete lawlessness in relations with Russia and may not pay for products at all and, secondly, use the goodwill gesture of the Russian leadership, which did not give the order to turn off the gas valve immediately after the payment was stopped, for their own political anti-Russian purposes . In propaganda, this trump card will definitely be presented as a victory.
Most likely, the top leadership of Russia considers the option of illegal "nationalization" of raw materials unpaid by Europe as inevitable (theft), so the president was forced to recognize the need to redirect European supplies to other interested buyers.