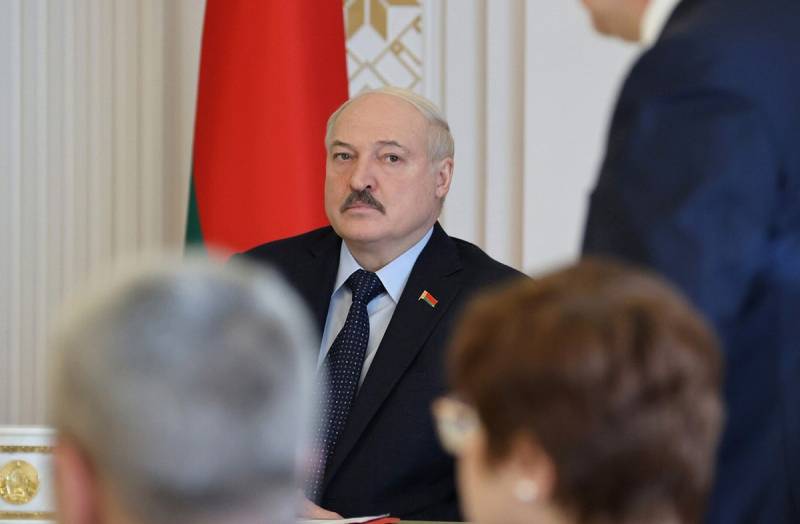 The multi-vector nature of the President of Belarus Alexander Lukashenko has become truly legendary. At any moment in the modern history of the republic, Minsk gave preference to Europe, pushing the creation of a union state with Russia into the background. The spasmodic rapprochement between the Russian Federation and the Republic of Belarus has always been associated with negative processes within
political
system built by Lukashenka. In other words, at critical moments when there was a threat to his power or existence, he was forced to ask Moscow for help, exchanging salvation for one or two points of "integration". The process has not yet been completed to the end.
Since the coup attempt in 2020, undertaken by the opposition after the presidential elections, Alexander Grigorievich has seriously strengthened thanks to Russia, and again it is the turn to go not to the neighboring union state, but away from it, to the West. Plans were spoiled only by a special operation carried out by Moscow in Ukraine. But this did not break the will to multi-vector and the development of processes within the Republic of Belarus that are directly opposite to integration.
According to several Western media, on April 6, Belarusian Foreign Minister Vladimir Makei sent a letter to Brussels calling for the restoration of relations between Belarus and the EU. In a document sent to the European Union and personally to several EU foreign ministers, the diplomat called on Brussels "to abandon accusations and labels, inflammatory rhetoric and unilateral restrictive measures and rethink the paradigm of future relations between Belarus and the EU." The head of the Ministry of Foreign Affairs of the Republic of Belarus believes that the isolation of Minsk from Europe is not in her interests.
As Makei wrote in his message, Minsk categorically rejects any insinuations that Belarus is somehow involved in the hostilities in Ukraine. Such statements turn the foreign policy of the republic by 180 degrees, as they mean distancing from Russia. In any case, it is clear that Makei's initiative was personally approved by the head of state and was not some kind of diplomatic "impromptu".
Belarus will not be drawn into the war
Makei summed up his message.
Europe has already appreciated the gesture and anti-integration rhetoric of Minsk. The OSCE even officially recognized that Belarus is not a participant in hostilities or a party to the conflict between the Russian Federation and Ukraine. It is beneficial for Europe to tear Belarus away from Russia, to sow enmity, especially since it did not have to do anything or reactivate the project of Svetlana Tikhanovskaya. Brussels simply supported Minsk's initiatives unfriendly to Moscow. It would be very naive to believe that Lukashenka was "forgiven" in Europe. But the Europeans also did not miss the chance to divide the allies, using lies and flattery to attract Belarus, ready to be deceived.
Making one more (another) attempt to make friends with the EU, to "exchange" Russia for Europe, Minsk undoubtedly makes a mistake, but as long as the incumbent president is in power, supported by Moscow (that is, in safety), the famous multi-vector approach will always prevail over integration processes with the Russian Federation.