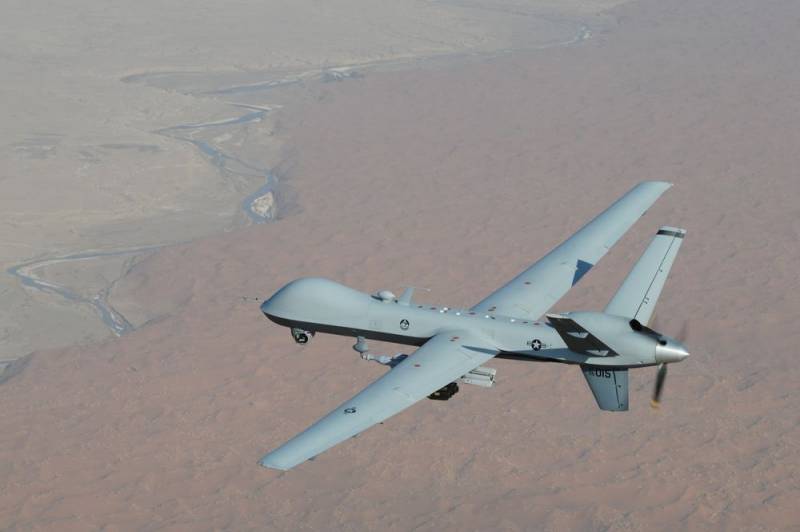 Kyiv wants to acquire heavy reconnaissance and strike UAVs, which are equipped with the US Armed Forces. This is reported by the American edition of Forbes, citing its sources.
Informants told the publication that we are talking about modular drones MQ-9 Reaper ("Reaper"). Ukrainian representatives have already met and talked on this issue with persons from General Atomics Aeronautical Systems, an American company (part of General Dynamics Corporation), which developed and produces these UAVs. Moreover, it was clarified that such negotiations could not take place without the knowledge and approval of the White House.
With the support of the US government, these UAVs can appear at the disposal of the Ukrainian military in a matter of days
– confirmed the publication of the representative of the company.
The publication believes that if the Armed Forces of Ukraine receive the MQ-9 Reaper, then this can "change the balance in the confrontation" with the RF Armed Forces. This is justified by the fact that these UAVs are much more efficient than the Turkish-made Bayraktar TB2 that Kyiv has.
The maximum speed of the American "Reaper" is 400 km / h, and cruising - 250 km / h. It can rise to a height of up to 15 km and stay in the air for 27 hours. The flight range is 1,9 thousand km, and the carrying capacity is 1,3 tons.
In the basic version, the UAV can carry 4 AGM-114 Hellfire air-to-surface missiles, and in the MQ-9A modification, 8 such ammunition (or 4 of these missiles and two Mark 82 laser-guided bombs (GBU-12 Paveway II), or bombs of various calibers Joint Direct Attack Munition (JDAM) GBU-38 with GPS guidance). The cost of one tactical unit can range from $16,4 million to $30 million, depending on the configuration.