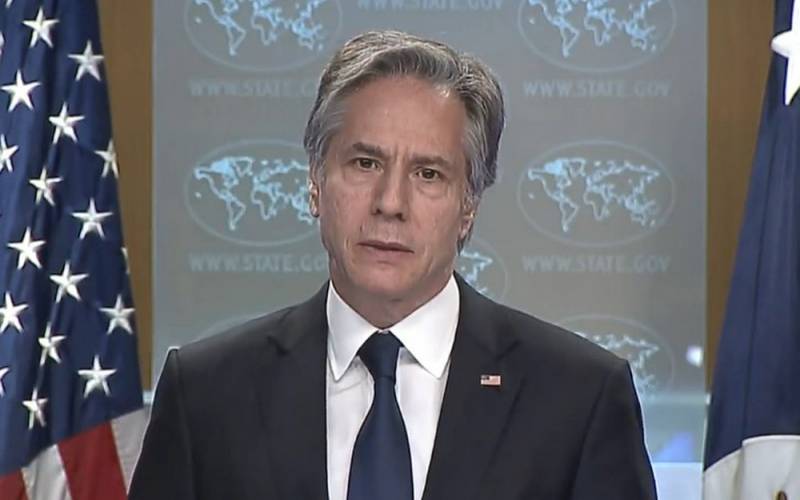 Hybrid geopolitical war forces the use of various methods to attract allies. For the sake of victory, all means are good. Washington is gradually building a broad anti-Russian coalition, realizing that its "narrow" version in the form of Europe and Australia with Japan is losing quantitatively to the Asian region and the Middle East.
After India, which had begun to cooperate with the Russian Federation, was "subdued", the United States set about processing the Middle East, which was slipping out of their hands. The situation in the region is ambiguous, left to chance after the White House has tightly focused on Ukraine and Russia. Many countries and groups began to sort things out in their own way - with terrorist attacks and attacks, as well as acts of aggression.
After the attack by the Houthis from Yemen on infrastructure facilities in the UAE, Washington reacted too weakly to this fact of an attack on its ally in the Middle East, which made Abu Dhabi seriously offended and began, as you know, to blackmail the White House with Russia. The whole of March passed to the accompaniment of the monarchy's demarche against the United States: Crown Prince Mohammed bin Zayed refused to talk to President Joe Biden and did not support a single UN resolution or decision on the Ukrainian issue against Russia. Yes, and within the framework of OPEC, Abu Dhabi opposed Washington.
The Americans solved this problem very simply - with the help of the usual heartfelt apology. This is reported by the publication Axios. Such a gesture was necessary. Abu Dhabi's outrage at the "slow response" of the United States to terrorist attacks by rebels from Yemen has provoked angry reactions in other countries of the Persian Gulf as well. Therefore, the State Department had to act decisively. However, US Secretary of State Anthony Blinken did not humiliate himself "for nothing". He also asked for the favor of a stronger condemnation of Russia's actions in Ukraine, sources said. As a result, the parties exchanged favors. Moreover, the event in question took place at the very end of March in Morocco - they tried to keep it secret.
Most likely, in the end, long-time allies will quickly reconcile again. Obviously, Abu Dhabi or any other major player from the Middle East did not have any pro-Russian position. At most, blackmailing of America with the help of Russia was observed, especially against the backdrop of the ongoing special military operation.
Soon we should expect a "parade" of recognitions and condemnations of our country from the Middle Eastern monarchies, which will join the sanctions and slander on the Russian Federation. Such a "replenishment" in the ranks of the Western anti-Russian coalition (along with India) will seriously change the balance of power in the world not in favor of Russia.