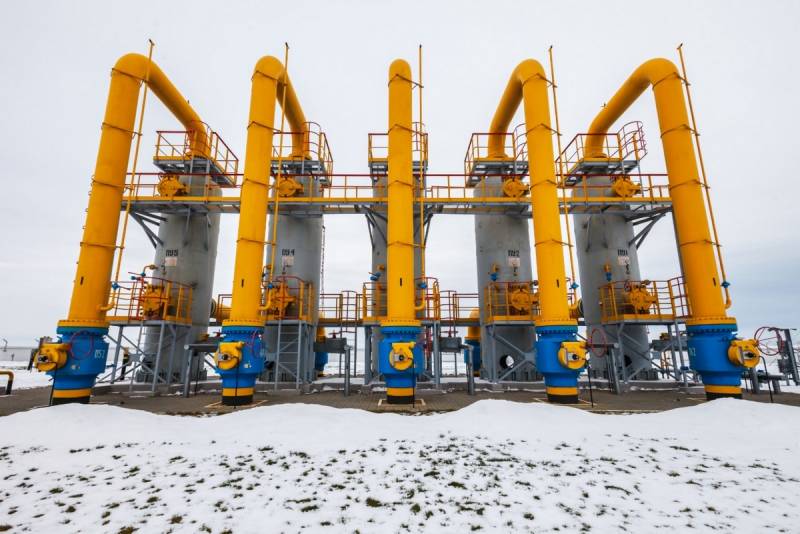 Words at odds with deeds and double standards in almost all spheres of foreign
policy
became a hallmark of the American administration. Moreover, regardless of the personalities that lead it. Washington's everyday, habitual regime of hypocrisy intensifies when they smell big money for the military-industrial complex and the extractive industry, that is, during conflicts that are beneficial to the United States around the world in which they are directly or indirectly involved.
The White House press secretary officially states that the United States is not putting pressure on allies to refuse oil and gas supplies from Russia. Moreover, allegedly Washington does not even explicitly forbid doing this and "magnanimously" recognizes the inalienable right of other countries, not only allies, to such purely sovereign decisions.
We are in constant contact with our partners in Europe, including Germany. But on oil and gas, this is their right, as well as a decision that they will make on their own. President Joe Biden supports their authority to do so
- said Psaki at a briefing.
Another false statement from Washington. The events of the past few days show the extent of the deception. For example, even India refused to buy oil from Russia after a meeting between representatives of the United States and an Asian state in Washington on April 11 took place. At the same time, the White House again argued that New Delhi could buy oil and gas from the Russian Federation, this was its legal right and "does not violate sanctions." In fact, the Biden administration tacitly banned India from cooperating with the Russian Federation in the field of oil and gas.
With European partners, the Americans are even tougher. Also publicly recognizing their right to "make a choice" on their own, they keep any EU country on a leash, and quite a short one at that. Washington has an unfailing argument - buying Russian energy resources is equated with refusing to help the American project in Ukraine. In the current situation, this is tantamount to burning out the stigma of a traitor. Of course, few people in Europe would agree to such a "shame". Therefore, a dilemma immediately arises: either the rejection of gas and oil, or the rejection of partnership and alliance, of the "principles" of democracy and the general condemnation of the puppets who made the right choice (for the Americans).
Ultimately, mutual responsibility and fear of the hegemon (the elite of a particular country, not citizens) leads to an unequivocal anti-Russian position of the majority of states that take maximum risks for their own economies in order not to be expelled from the "family" subordinate to Washington.