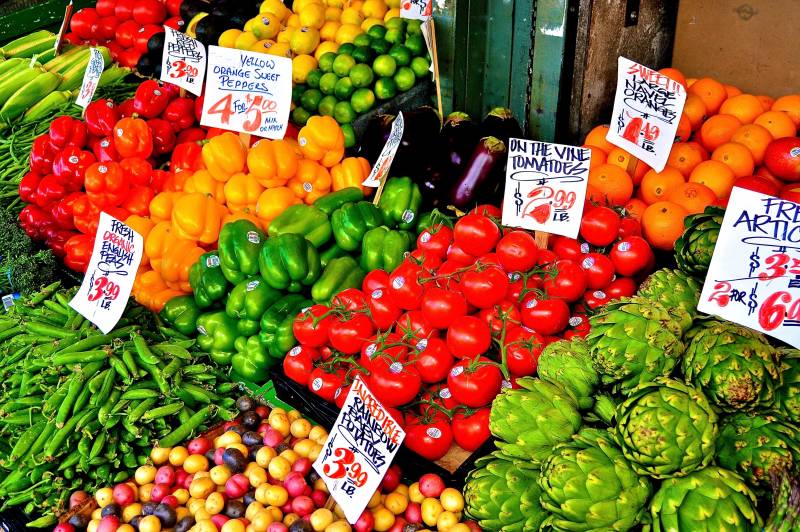 In the United States, there is noticeable dissatisfaction with the fact that China and Russia have every chance to "buy" influence on many states around the world, using food supplies only to their allies against the background of the food crisis predicted by experts, which many countries immediately want to become.
In particular, the American magazine Politico raises this topic in its new article entitled "We see the storm approaching: the US is struggling to contain the deepening global food crisis."
The publication notes that due to food shortages, the United States is putting pressure on India, Argentina and other countries with significant grain reserves to donate part of their supply to the World Food Program or at least release it to world markets.
President Joe Biden, after meeting with G-7 leaders late last month, warned of a "real" global food shortage.
The American leader mentioned that the US and Canada, the two main exporters of grain, discussed how they can send more of it abroad to fill supply gaps.
If the US fails to properly respond to the food crisis, some overseas lawmakers fear that China and other countries could use their grain stocks to get more
political
influence in Africa and Asia.
They are predators. They are extortionists

Sen. Kevin Cramer said of China, referring to some of Beijing's "prior attempts to use its goods and assets as a vehicle for predatory lending."
According to economists monitoring the situation, China is unlikely to start selling significant volumes of grain yet. But it is quite possible, the publication claims, that Russia will try to fill this gap in the world market with its products.
Politico also reports that US officials fear that Russia's recent threat to export its agricultural products only to "friendly" countries will cause some states to bite their tongues at Russophobia.
That is why we - a peaceful, freedom-loving and generous nation - cannot afford to give up positions in such responsible areas. For the vacuum of power will be filled by others who will use it for far less noble purposes.

- said the same US Senator Cramer.