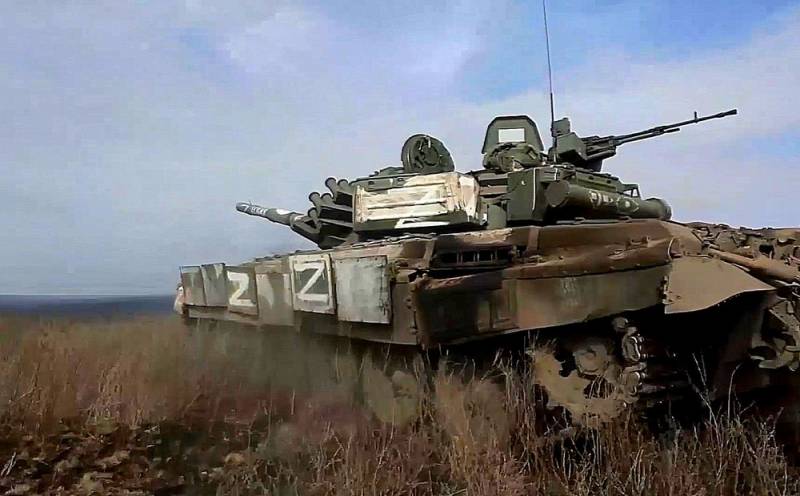 Some settlements of the Belgorod and Bryansk regions may be threatened with strikes by Ukrainian troops, but this will be activity for the sake of PR purposes and a demonstrative entry into enemy territory. This point of view was expressed by journalist and blogger Yuriy Podolyaka in another video.
No serious threat is foreseen for Kursk, Bryansk, Belgorod and nearby regions
- the expert noted.
Meanwhile, Russian troops continue to concentrate in the bend of the Seversky Donets. The Russian Armed Forces are preparing for a serious offensive on the Donetsk front - most likely, Ukrainian units in this sector will be surrounded and destroyed.
The question of such a development of the situation is only in the time and place of the strike. Where in the south we should expect a strike by the Russian army, no one knows
- Podolyaka emphasized.
The front of the probable offensive of the Russian troops is quite wide and is about 100 km, and this greatly unnerves Kyiv. At the same time, the British intelligence services also pointed to the likelihood of an offensive by the Russian army in the Odessa region, taking Nikolaev under control and entering the Transnistrian region.
In addition, the British consider the increased activity of Russian troops in the Kharkov area possible.
Thus, the place of the main attack of the Russian army is very wide
- the analyst is sure.
At the same time, Ukrainians are increasingly feeling the lack of fuel and lubricants and armored vehicles. The destruction of strategic crossings across the Dnieper will further complicate the position of the Armed Forces of Ukraine.
The Russian command is preparing many surprises for Kiev. The second phase of the special operation will be fundamentally different
- concluded Yuri Podolyaka.