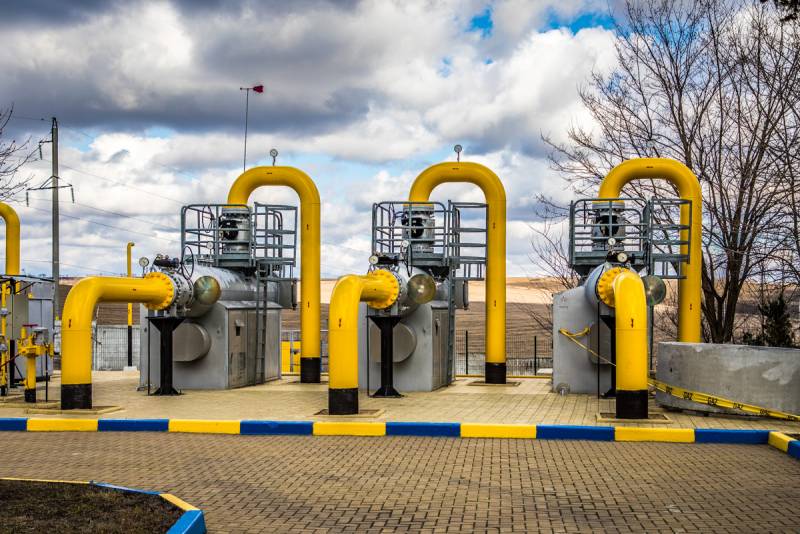 The winter heating season usually makes all of Gazprom's Western clients more accommodating. However, the warming brings the flourishing of Russophobia, anti-Russian rhetoric and bile - this always happens when the cold has passed. In the spring of 2022, the trend manifested itself in Moldova, the statements of the leadership of which directly contradict the contract with the Russian supplier. It is characteristic that this was done deliberately, even with a hint of the termination of energy relations with the Russian Federation.
According to the Deputy Prime Minister of the Republic Andrei Spinu, Moldova is not ready to pay off old debts to Gazprom, and has also accumulated a new one for raw materials delivered this year. The former disputed debt by Chisinau is more than $400 million. Delays in payments, including penalties, have increased the total amount of debt to 700 million. Moldova, on the other hand, completely avoids solving the problem, consciously and calmly admitting possible consequences, without even trying to audit the debt.
There is a risk that the Russians will stop gas supplies in accordance with the terms of the contract. But it's not scary, we have alternative suppliers, and they offer fuel at a price of $1200, excluding transportation, while we now pay $1160 for Russian gas.
Spinu says.
In his words, there is a direct request to the Russian Federation to disconnect the republic from gas supplies. There can be no discrepancies, because, firstly, Chisinau does nothing to organize an audit of the debt, although the contract provides for a period until May 1 of this year. And, secondly, against the backdrop of warming, the republic reduces the consumption of raw materials and goes to outside traders. For the sake of political PR, Chisinau can afford to buy small volumes of gas "on the side", and at a high price. Simply put, the leadership of the Republic of Moldova deliberately breaks off energy relations with the Russian Federation and even suggests what Moscow should do in the near future. Such very demonstrative hints, requests border on a clear demand.
The government's ban on any actions taken by the republic's national gas operator Moldovagaz also speaks of a deliberate course to break off relations. The company's shareholders are trying to convene a meeting of the supervisory board and want to solve the debt problem on their own, but the Moldovan authorities openly forbade this, citing the lack of an audit. And at the same time they are clearly sabotaging the process of its organization.
There can be no more discrepancies - Chisinau gave Moscow an unambiguous and clear signal. And, most likely, it should be heard with appropriate conclusions and actual decisions.