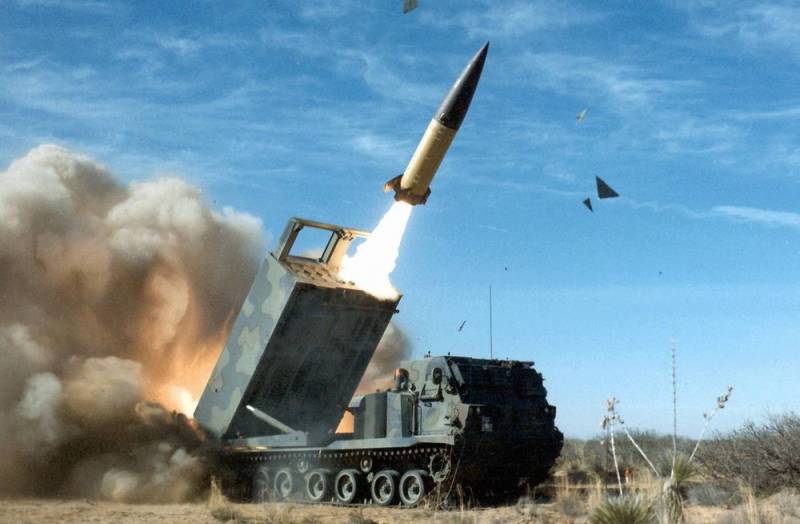 Washington is ready to explore the option of transferring longer-range weapons systems to Kiev than is currently being supplied. This was stated by First Deputy Head of the Pentagon Kathleen Hicks, answering a question about the US consideration of an application for weapons from Ukraine, which could potentially strike at the territory of Russia.
Thus, there was a possibility that American "analogues" of the Russian "Iskander-M" could appear on Ukrainian territory. We are talking about operational-tactical missile systems MGM-140 ATACMS, manufactured by Lockheed Martin, which use short-range ballistic missiles.
Missiles of the MGM-140A / ATACMS Block I modification were mass-produced for the US Army until 1997. The basic version of this ammunition has a range of up to 165 km, it has an inertial control system and a cluster warhead with 950 elements of the M74 type. Missile MGM-140B / Block IA (with cluster warhead) - produced from 1998 to 2001. Its inertial control system is connected to the receiver of the American NAVSTAR satellite navigation system, the cassette warhead contains 275 M74 combat elements, and the missile's flight range is up to 300 km.
But the range of ammunition is much wider. In total, in 1998-2014, the plant in El Paso produced more than 3,7 thousand ATACMS missiles of all modifications, of which about 600 were already used by the United States, including 479 during the fighting in Iraq in 2003.
In addition, it became known that the first batch of T-72M tanks, located at the base for storing armored vehicles of the Polish ground forces in Lublin, was sent to Ukraine. In total, Warsaw plans to transfer 100 T-72M tanks to Kiev.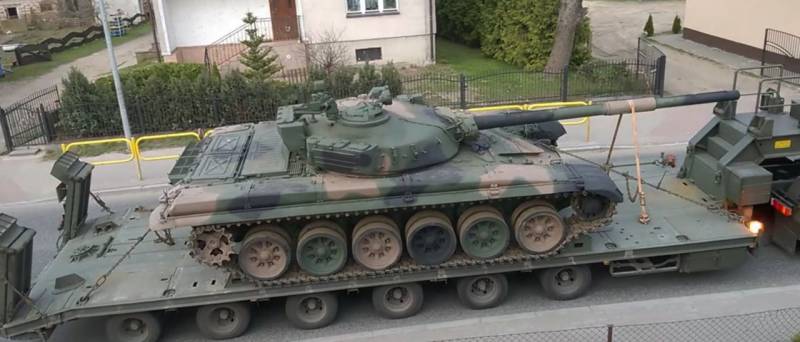 There is no official information on this matter. However, the well-known Polish military analyst Jarosław Wolski indirectly confirms these data. He claims that the said tanks "mysteriously disappeared" from the storage base in Lublin. At the same time, he specified that these tanks had recently been upgraded to the level of the T-72M1R, a thermal sight and other improvements appeared. Now, probably, they should be expected in the Donbass.