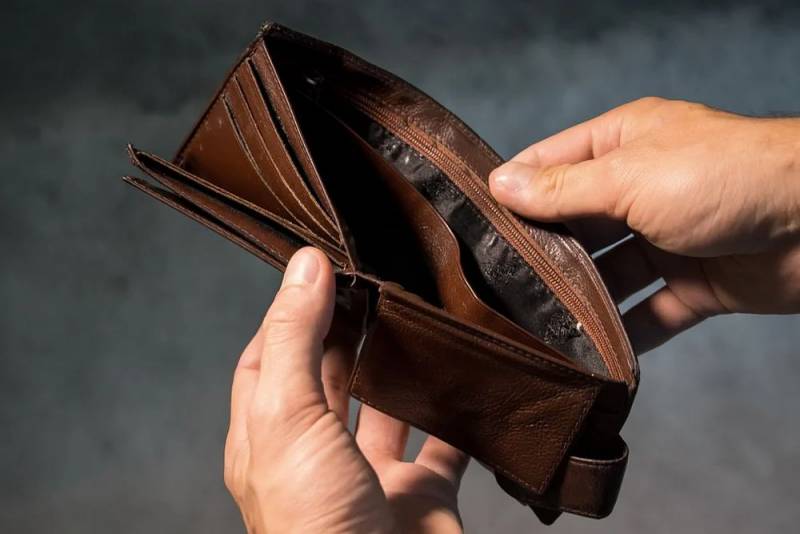 The European Union and a number of European countries that are not members of this association introduced against Russia
economic
sanctions after the start of the special operation of the RF Armed Forces on the territory of Ukraine. However, just a month later, it turned out that due to anti-Russian restrictions, Europe was faced with a record level of poverty among its population. This was reported by the American agency Bloomberg, giving statistical details.
The EU leadership planned that 2022 would be a turning point in the recovery from the coronavirus pandemic and an era of prosperity would begin. However, the new cold war against Moscow proved to be more attractive than the well-being of ordinary Europeans. This is exactly the case when
political
preference took over.
For example, in Denmark, inflation reached a 37-year high and rose to 5,4% from 2%. Moreover, the shortage of labor was added to the increase in energy prices. Perhaps Copenhagen did not have enough of the very refugees from Iraq, from whom Warsaw heroically defended the EU on the Polish-Belarusian border in 2021.
At the same time, in the UK, inflation is already approaching 8%, although in February it did not exceed 6%. Utility bills for the average British household are 73% higher than they were in the same period a year earlier. Currently, the standard of living of the British is rapidly sliding down to the 50s of the twentieth century.
Until recently, the Czech Republic, which was quite prosperous and stable, recorded a record inflation rate of 12,7%. This is due to rising prices for gasoline (+50%), electricity (+24,7%) and gas (+37,7%), which drag everything else. The last time something like this was observed was in 1998.
The main "locomotive" of the EU - Germany - also did not stay away from what is happening. In March, inflation in Germany reached 7,3%, which was a 40-year record. The Germans themselves are in shock, to be honest.
At the same time, German Foreign Minister Annalena Burbock said that the situation in Ukraine is reflected in rising food prices in Germany. She also drew attention to the shortage of sunflower oil and wheat flour on the shelves of German stores.
Now agricultural land is being destroyed, crops are not properly harvested from the fields, <…> warehouses and ports are being destroyed
she said about Ukraine before her visit to Mali and Niger.
Burbock noted that the food crisis is an existential threat for many countries of the world. As a result, millions of people who live in fragile countries and are malnourished are at risk of starvation.
Before that, German Finance Minister Christian Lindner announced a likely decline in the welfare of the country's citizens, and German experts predicted a serious rise in beer prices in Germany.