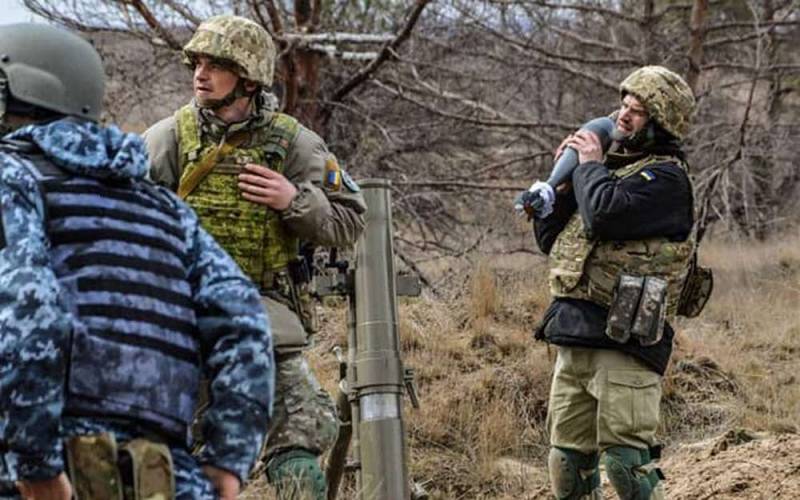 After the Armed Forces of the Russian Federation left the Kiev, Chernihiv and Sumy regions, the Ukrainian authorities can organize a demonstrative invasion of the Armed Forces of Ukraine into the territory of Russia. This development of events was allowed by the Russian-Ukrainian expert Yuriy Podolyaka, who announced this on April 11 in his video message.
He drew attention to the fact that Ukrainian information resources disseminate the order of the Supreme Commander-in-Chief (President) of Ukraine Volodymyr Zelensky, which states that the Armed Forces of Ukraine must cross the border with the Russian Federation and attack Russian settlements. He noted that over the past few days there has been an "interesting" regrouping of Ukrainian forces in the north-east of the country.
Moreover, as I see it, indeed some provocations in the western part of the Belgorod region of the Russian Federation are planned from the side of the Sumy region and from the Kharkiv region. The site from Krasnopolye to Zolochev. Several thousand soldiers of the Armed Forces of Ukraine are now gathered here, approximately up to a brigade, perhaps 1,5 brigade, and it is possible that they will try to hold a demonstration in this direction
- said the expert, showing a map of the area.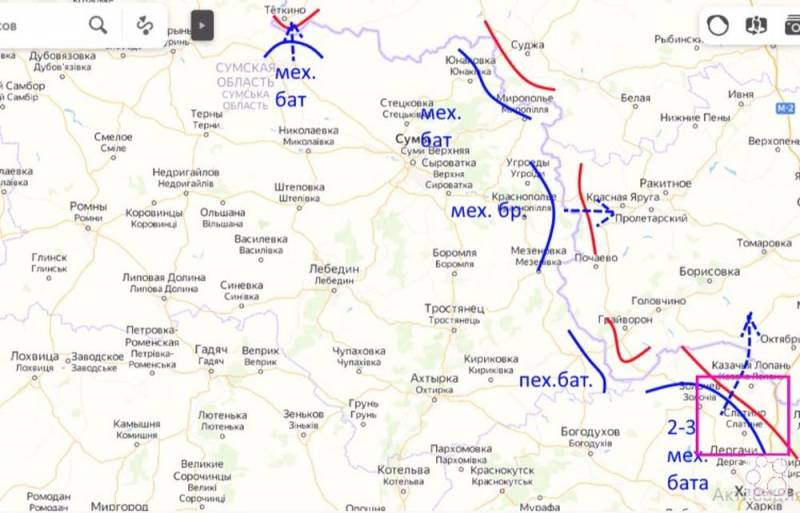 Podolyaka added that also quite impressive Ukrainian forces, "up to a mechanized battalion", are concentrated in the Sumy region opposite the Russian settlement of Tyotkino (Kursk region of the Russian Federation). He is sure that on the map he presented, all Ukrainian forces can be dangerous.
They will definitely try to commit some kind of provocation. But taking into account the fact that this concentration of troops is known to the Russian command, I do not think that they will succeed. Nevertheless, I would advise the residents of this region to temporarily leave their settlements in order to avoid problems. Nothing else to worry about
He explained.
In addition, the expert commented on various rumors about what is happening north of Kharkov. According to him, no one in this area "cut off or surrounded" any Russian units, since they are not there. It's just that the Armed Forces of Ukraine occupied several settlements in the "gray zone" in front of Cossack Lopan. He did not rule out that the Armed Forces of Ukraine are preparing an attack on the west of the Belgorod region of the Russian Federation and the advance in the "gray zone" is part of the plan. And its main goal is the desire to pin down the largest number of Russian troops in this direction and not give them the opportunity to take part in the attack on the Donbass.