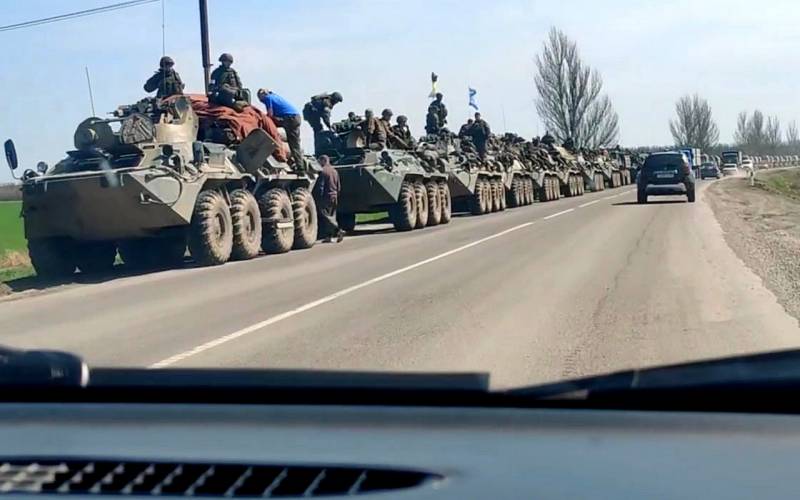 Eyewitnesses captured a huge column of marines of the Russian Navy, going to the Donbass through the territory of Russia. The passenger of the car, who filmed these shots, stormily commented on what he saw.
Yes guys. Oh, I see Tuvans or Buryats, judging by the fact that... Oh, our imperial flag!
– said emotionally young man.
The military convoy stood on the side of the public highway. Moreover, the eyewitness reasonably did not specify in which area it was recorded.
Guys, this is column V. I believe that this is the same column that was near Kiev. I can, of course, be mistaken, I will be corrected. Look how many cars are here. All are ready. In the next few days, the largest operation since the Second World War will begin.
– said the eyewitness.
Another male voice-over added that it was definitely a Marine Corps column.
Marines, guys. Let's go, darlings. Russian flags. Come on friends
- the eyewitness said and waved his hand to the military.
The footage really showed a large number of BTR-82A armored personnel carriers, army trucks and military personnel. Probably, the place of the event is one of the regions of the Russian Federation bordering Ukraine. It should be noted that not only the future of Ukraine, but also the fate of Russia largely depends on the outcome of the upcoming battle for Donbass.