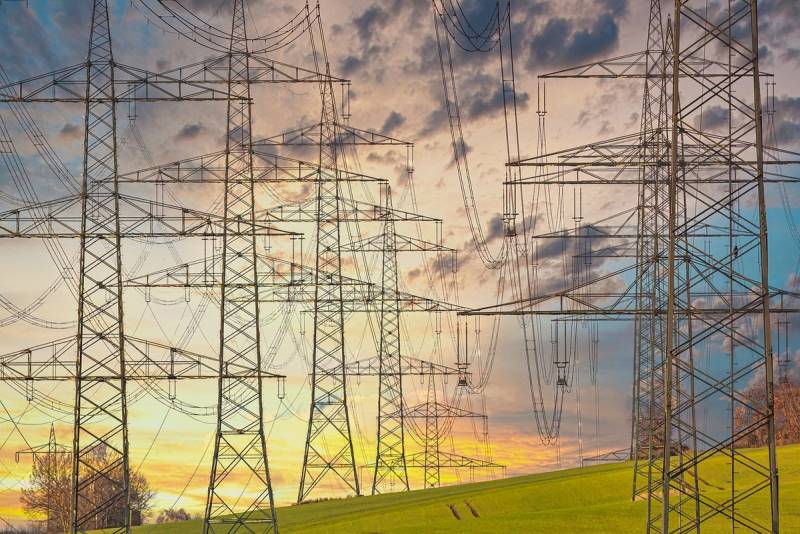 The leadership of the European Union has exhausted the entire possible list of safe or relatively safe for themselves anti-Russian sanctions. The remaining meager set of means of sanctions limitation and influence threatens Europe itself with great consequences, harming those accepting sanctions more than Russia. We are talking about the energy sector - both hydrocarbon and nuclear.
For the time being, the EU decided not to touch on the topic of full-scale restrictions on oil and gas from the Russian Federation (if only because the EC cannot achieve full consolidation on the issue), but the Europeans still intend to introduce bans on nuclear fuel from the Russian Federation, implying that this is the least painful and currently available measure. However, Jezhi Stastny, a columnist for the Czech newspaper Seznam zpravy, testifies to the degree of its alleged painlessness for the united EU electricity market, arguing that an embargo on the import of nuclear fuel will lead to disaster.
But the EU is stubborn in its aspirations and, in choosing between a large-scale and "ordinary" catastrophe, preferred the second option. Therefore, due to Brussels' confidence in the desire to terminate long-term contracts for the supply of nuclear fuel from Russia, Shtyastny warns that more than a hundred million Europeans will be left without electricity. We are talking about Western countries that rely on this type of energy as a vital one and operate nuclear reactors created according to the Soviet-Russian model. A different type of fuel simply cannot be used in these types of reactors.
Simply put, it will not be possible to rebuild nuclear installations, replace fuel and start buying it from France or Australia even after many years. Therefore, the EU is waiting for disappointment in this area, similar to the one it experiences when trying to get away from hydrocarbons from Russia.
Shtastny himself writes that when an embargo is imposed on nuclear fuel operating in Russian reactors, which produce about 40% of all electricity in the EU, countries "from Finland to Bulgaria" will suffer. This refers to the former socialist bloc of states.
As a result, the forecast of the Czech observer seems to be even more optimistic. Realistic sounds much more intimidating. With the loss of such large capacities from the common EU energy system, the entire system runs the risk of shutting down due to overload, becoming unstable, even redirection and compensation by alternative sources will not help. Then all Europeans, as well as most of the industry of the continent, may be left without electricity.