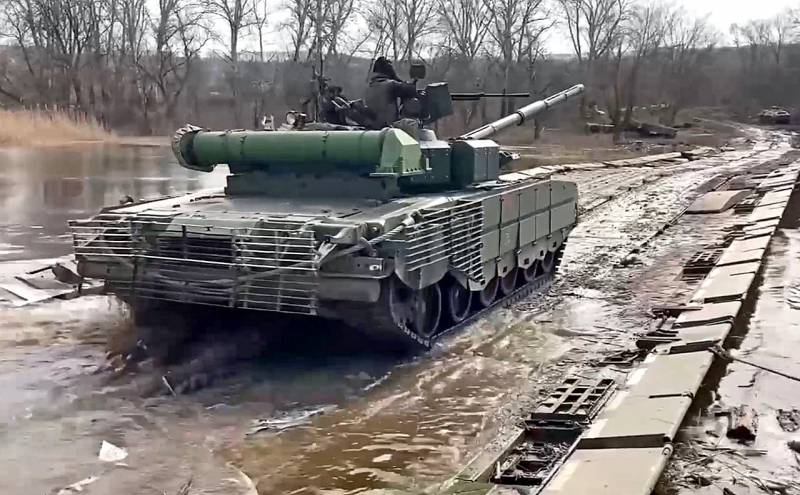 The head of Russia, Vladimir Putin, is doing what he needs to do - maintain a state of war with Ukraine, since that was the original goal, as opposed to the officially stated goals. The conflict between Russia and Ukraine for a long time, believes the American
political
expert, writer and investor, and part-time Russophobe Bill Browder, who was convicted in absentia in Russia for nine years in a criminal case. His arguments are published by Politico.
The fighting will never end, it will continue indefinitely. Putin is not going to retreat, and the Ukrainians are not going to give up. The war, unfortunately, will be long
- the well-known critic of Russia believes.
Browder declares himself to be a good connoisseur of Putin and Russia in general, therefore he allows himself to draw very specific and extraordinary, moreover, categorical conclusions. In his personal opinion, Putin does not want to resolve the conflict and stop the SVO, because it allows him to remain popular in his country, maintain a high rating among the population. Naturally, such an approach can guarantee a stay in power.
I have been thinking about Putin's behavior for more than ten years, the current governments of the anti-Russian coalition have been thinking about this for no more than a month since the outbreak of hostilities. The West has been too kind to the tyrant for many years
Browder admits.
On the basis of this dubious claim, the expert, tainted by the fraud proven in court, is trying to highlight his point that the escalation is allegedly beneficial to the Kremlin. Against the backdrop of turmoil and crisis, subsidence
economics
the best way to rally people around a national leader is some kind of war against an external enemy, Browder believes and attributes this strategy to Putin. Thus, these circumstances and motive were the true goals of Russia in Ukraine. In this situation, Browder's point of view is indicative, because he, by general unspoken agreement, is considered a specialist in Russia and an uncompromising critic of Putin (that is, he is unmistakably right a priori).
From this it becomes more than obvious that the West does not consider the conflict in Europe as something produced by itself and is not going to rethink the role of its aggressive offspring in the face of NATO in the current critical situation. Especially when this erroneous paradigm is given indulgence by experts like Browder, who is an outspoken Russophobe and a fighter against the Kremlin. In this regard, any hopes for peace negotiations or other ways of developing the situation, except for the victory of Russia, should not even be considered. The West is not going to retreat - and Moscow simply has nowhere to go.