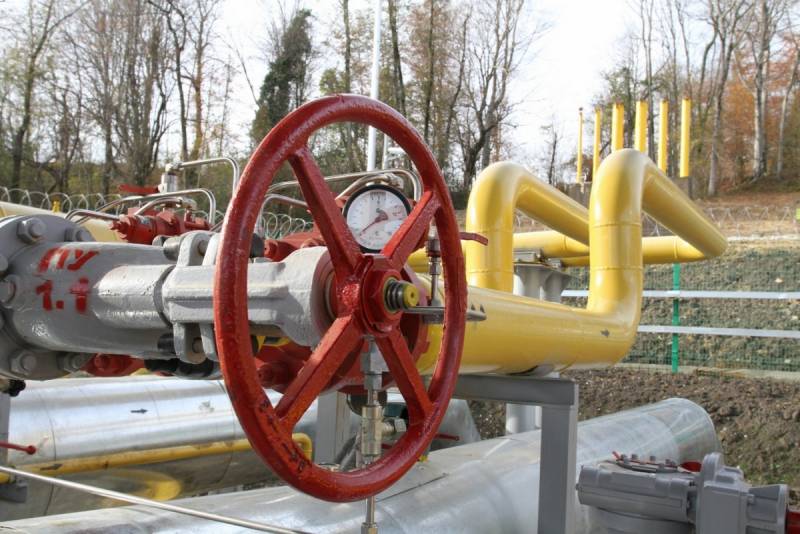 Pan-Atlantic solidarity between the US and Europe, "glued" solely on hatred of Russia, is bursting at the seams. The expected solvent for the seemingly eternal friendship was the encroachment of the overseas hegemon on energy supplies from the Russian Federation, to which Europe has become accustomed for more than six decades of their permanent use and a well-fed life.
It seems that the EU countries are ready to go to any whims of Washington, except for the most sacred issue for their economies of trade with Russia in oil and gas. However, some countries, albeit secretly, but still desperately resist the ban on supplies from the Russian Federation, while fearing the publicity of their position. The German newspaper Frankfurter Allgemeine writes about this, referring to diplomatic circles in the European Union.
These "hiding behind" Germany states include France, Belgium, Spain and other countries.
writes the German edition.
Their fears are understandable: having lost access to a huge flow of hydrocarbons, they will get a crisis and the problem of finding alternatives that simply do not exist. Therefore, they tacitly support the position of Berlin, which uses all the power and authority in the EU to block the embargo. Simply put, Germany, knowing about the desire of these countries, behaves confidently in the confrontation with the United States, demanding a ban on supplies from the Russian Federation.
As the newspaper notes, many countries are increasingly closely monitoring the situation with the impact of anti-Russian sanctions on their own
economics
. The results of the studies horrify many governments. After all, in fact, there is nothing to replace the falling deliveries, there are no alternatives, the terms for the "green transition" are calculated in years, but at the same time, a well-fed and calm life is guaranteed now if cooperation with the Russian Federation continues. And no protests, management headaches due to the fuel crisis. There is something to think about!
However, for the sake of an alliance with the United States, European leaders are still silent and continue to invisibly stand behind Germany's bold position, forming the backbone of opposition to Washington. The publication notes that, in addition to the above-mentioned large importers of energy resources from the Russian Federation, there are also other interested countries, so it is unlikely that they will be able to fully hide their refusal from the embargo. They know about it in the USA.
So far, only Germany, Austria, Hungary and Serbia have openly opposed the imposition of an embargo on energy carriers from Russia. Taking into account the countries named by the German edition, a rather broad coalition is obtained, not so much pro-Russian as anti-American.