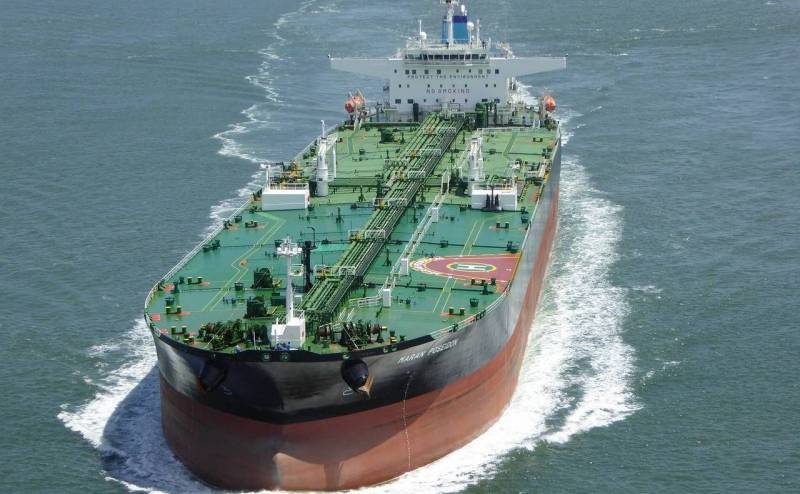 Despite the sanctions, Russia will find where to put its energy, foreign media write. Buyers of raw materials are located at the other end of Eurasia.
In particular, this topic is promoted by the English-language Bloomberg. The publication complains that the Russian
economy
turned out to be stronger than Western leaders thought, and the Russian Federation is now selling energy to Asia.
Russian oil, which usually ends up in refineries in Europe or the US, is now being sent to countries where buyers get it at a significant discount, especially India. Tankers from the ports of Primorsk and Ust-Luga began heading to this country in March, following earlier shipments from the same places that went to China.
Approximately in the same vein, the German DW (recognized as a foreign agent) argues. The agency pointed to the fact that "China remained the largest non-European buyer of oil from Russia - 38% of its total exports to Asia and Oceania in 2021."
According to the resource, the goal of Moscow is a significant increase in sales to India. The country of 1,38 billion people is the world's third largest oil consumer, most of which came from Iraq, Saudi Arabia and the United Arab Emirates. In 2021, Russia accounted for just 2% of Indian oil imports. But now it's different.
India, which has never condemned the Russian Federation, sharply increased its purchases of Russian oil in March and April. With many Western countries now shunning the raw material, Indian refiners are looking to buy it at significantly reduced prices.
However, it is unclear, writes DW, how further Western sanctions will affect Russia's ability to buy equipment and
Technology
required for oil production.
They also touched on LNG sales. Here Russia has established close ties with Pakistan. The Russian Federation has agreed to build Pakistan Stream, a $2 billion (€1,8 billion) pipeline that will pump LNG from the southern port city of Karachi to the north of the South Asian nation.
Under pressure from the United States to abandon Russian oil, India has defended its right to negotiate better deals to meet its energy needs, writes the local newspaper Business Standard.
New Delhi pointed to Europe's growing purchases of Russian resources, which continue despite the Ukrainian crisis.
India's imports of Russian oil in the first half of the month average about 360 barrels a day, the newspaper reports.