Representatives of the design department of NPO them. Lavochkin was told that the launch of the Russian research station Luna-25 is scheduled for August 22 this year. Today, the last improvements are being made, it is planned that the lunar mission will begin on schedule.
At the same time, a 2-month launch window has been allocated at the Vostochny cosmodrome, from which it is planned to send the system to the Earth's satellite. This is due to the fact that at the final stages of testing, problems may be detected that require immediate elimination.
The launch of the research program was announced by the head of Roscosmos D. Rogozin back in October 2021. At that time, it was supposed to be completed in July, but due to a number of shortcomings discovered, the deadlines were postponed.
The project has been under development for over 10 years. The first launch was planned to take place back in 2014, but the Phobos accident slowed down the work, and the schedule was shifted by one year. But in 2015, a number of difficulties arose, because of which the program was postponed.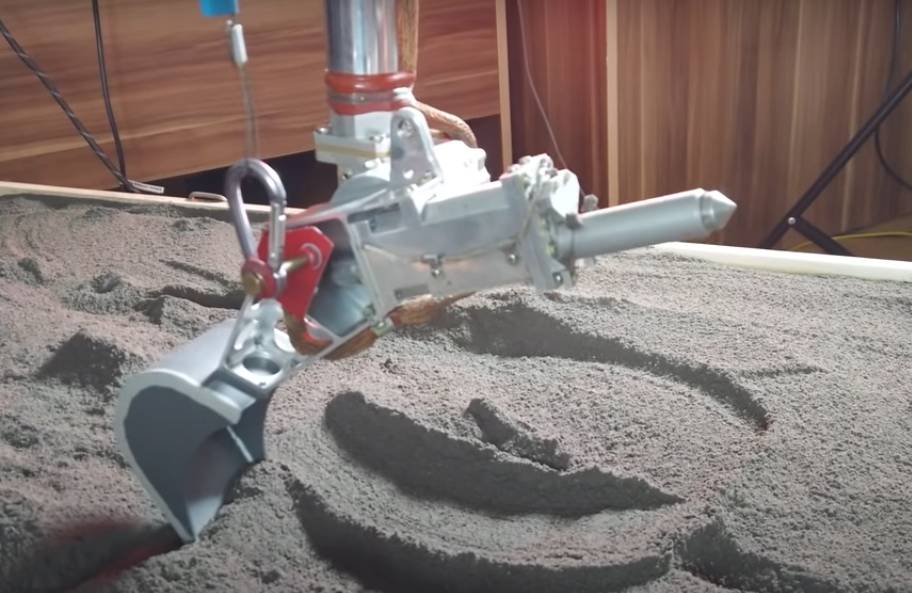 Checking the soil intake system
In 2016, for undisclosed reasons, the deadlines were shifted to 2017, after which there were two more transfers - to 2019 and 2021. Last year, it was announced that in 2022, with a high degree of probability, the launch would be carried out. Numerous delays, the development team explained a number of identified shortcomings and the complexity of the tests. In particular, it was necessary to create conditions close to lunar in order to test the operation of the systems and work out the landing of the spacecraft.
At first, the project was called Luna Globe. It was renamed Luna-25 only in 2020. This is the first program of its kind in the last 46 years. At the initial stage, it is important to work out a soft landing on the surface and conduct research in the area of ​​the South Pole of the Moon. Soyuz 2.1b will be used as a launch vehicle in combination with the Fregat upper stage.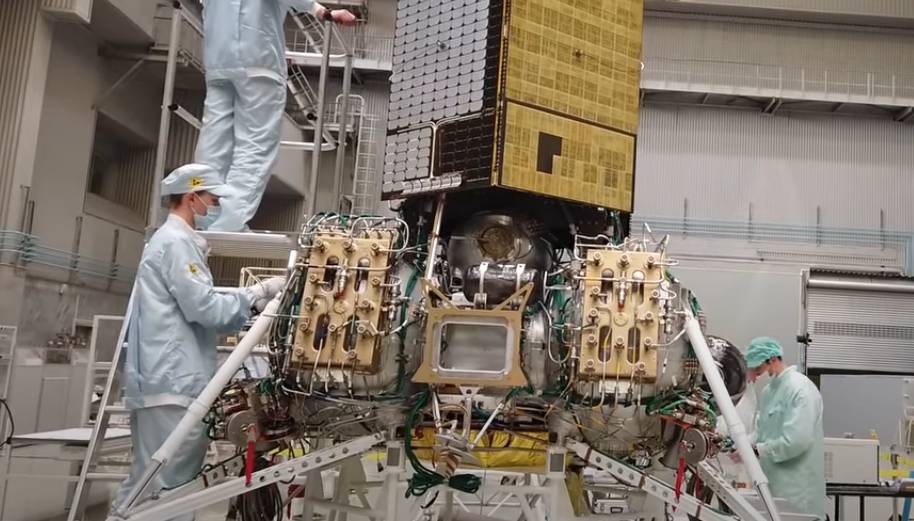 Transportation of the finished station to the cosmodrome is scheduled for July 18, now all modules are being tested
With the successful completion of the first part of the work, it is planned to launch the Luna-26 station as early as 2024. It will carry out topographic surveys and study the composition of the lunar soil. The start of the next part of the Luna-2025 program is scheduled for 27, which should complete the study of the soil and conduct a number of other experiments. Finally, as part of the last part of the Luna-28 project, conclusions will be drawn regarding the suitability of the lunar surface for the construction of stations.
Today, the final work is underway. The equipment is working correctly, there is no reason to delay the start of the project.