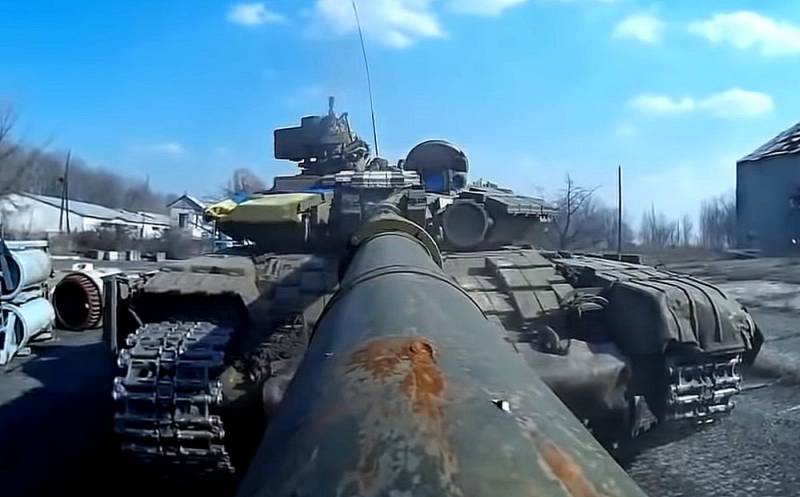 Earlier, a video appeared on social networks showing the firing of a tank at the positions of military personnel in front, near which there is an infantry fighting vehicle. Apparently, we are talking here about the "friendly fire" of Ukrainian soldiers on their own.
The incident took place in the Kiev region. As the tank approached, one of the fighters raised his hand, signaling that they were his own. However, then a shot rang out: apparently, the Ukrainian tankers noticed the sign V on the abandoned infantry fighting vehicle and mistook the standing soldiers for the Russian military.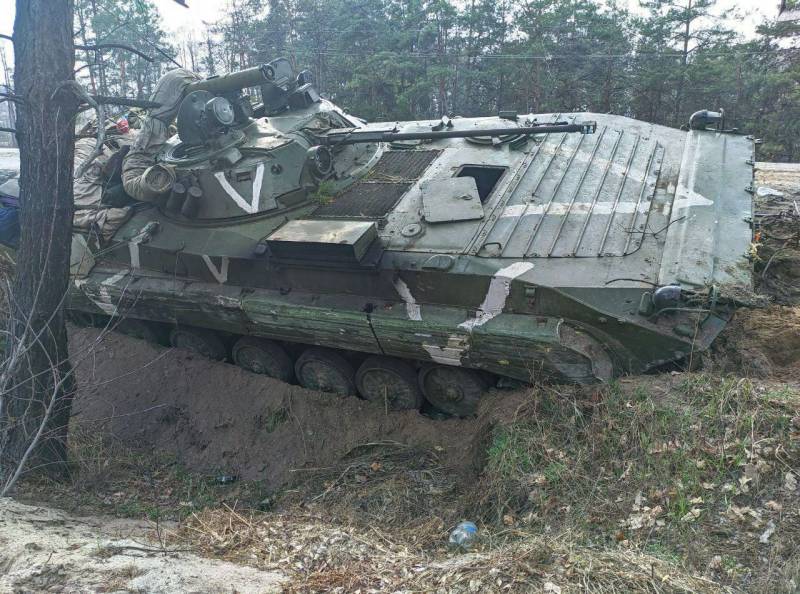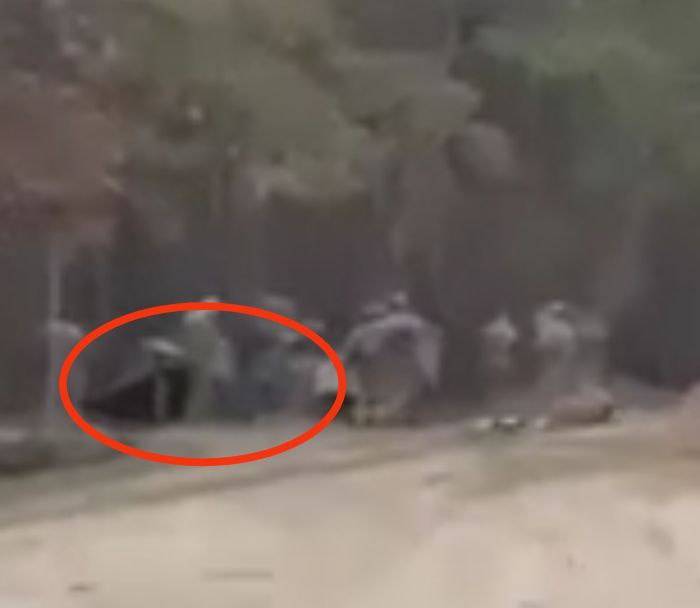 The mistake was very expensive - the place where the shell hit was strewn with the dead bodies of the Ukrainian military.
Thus, the crazed fighters of the Armed Forces of Ukraine are hitting their own. Confusion in the ranks of the Ukrainian army also occurs in other areas of the special operation. So, in Mariupol, the marines of the 36th brigade of the Armed Forces of Ukraine, who are on Azovmash, despaired of waiting for the promised help from the president of the country and
Wrote
farewell letter to the people of Ukraine. In it, the soldiers described their plight and laid the blame for what was happening on the Kiev authorities, who actually left them to their fate.
Nevertheless, the marines, drugged by propaganda, continue fighting and do not lay down their arms yet, as many servicemen of the Ukrainian army have already done, thereby saving their lives.