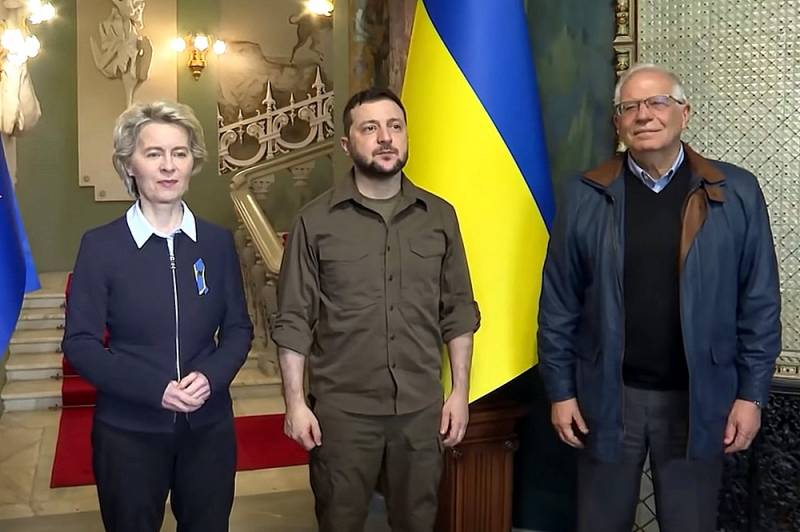 On Monday, April 11, the head of European diplomacy, Josep Borrell, arrived in Luxembourg to meet with EU foreign ministers. It also raised the issue of Ukraine.
In Luxembourg, Borrell, in particular, noted that "wars are won on the battlefield" and the European Union will continue to discuss military assistance to Kiev. This landmark statement by the chief European diplomat can be interpreted as a radical break in relations between Russia and the Western world.
Thus, Europe can initiate a complete trade blockade of the Russian Federation, and the imitation of the negotiation process in this regard will end. The West is preparing for large-scale military assistance to Ukraine and the supply of heavy weapons - air defense systems, missiles and other
equipment
. London has already handed over to Kiev a batch of NSM anti-ship missiles that pose a danger to the Russian Navy in the Black Sea. Next in line may be US deliveries of operational-tactical systems MGM-140.
In addition, the words of the head of European diplomacy mark a likely transition to a more difficult stage in the escalation of the conflict, which may include terrorist attacks in Russian cities and strikes on Russian infrastructure facilities.
Thus, Ukraine, when pushed by the West, can unleash an all-out war against the Russian Federation. This means zero tolerance towards Russian prisoners and a complete transition of Kyiv to Nazi methods of warfare.