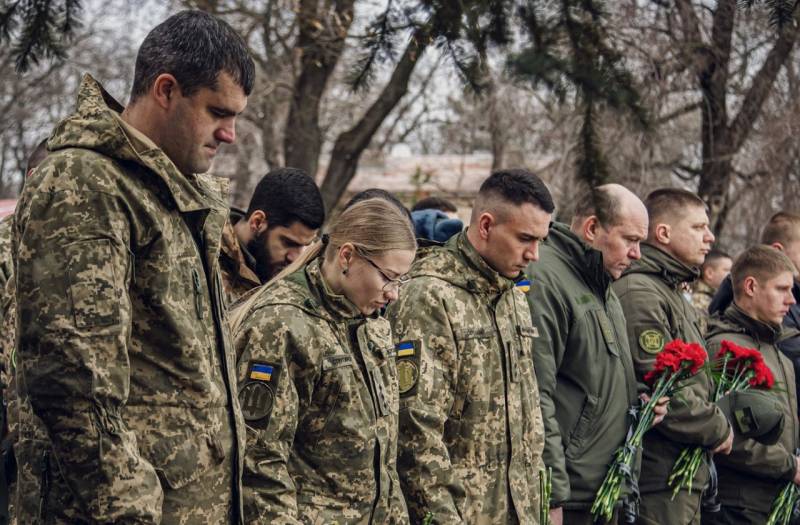 Soldiers of the 36th Marine Brigade of the Armed Forces of Ukraine, who are on Azovmash in Mariupol, left a farewell message to the people of Ukraine on social networks.
According to the infantrymen, the Ukrainian authorities have long written them off, and Kyiv speaks of help only for propaganda purposes. Zelensky at one time guaranteed the resolution of the situation by military or peaceful means, but once again did not keep his promise.
For more than a month, the Marines fought without replenishment of ammunition, without food, without water, almost lapping from a puddle, and died in batches. The mountain of the wounded is almost half of the brigade
- said in the message.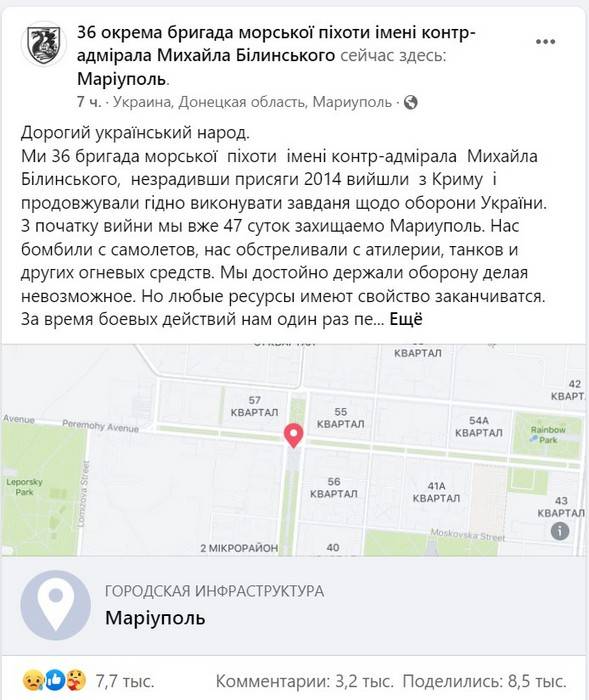 Nevertheless, the Marines are not yet in a hurry to surrender, as their 267 "brothers in arms" from the 503rd Separate Marine Battalion in Mariupol did earlier. Subsequently, these people will be able to return to civilian life, since Russian troops (unlike Ukrainian ones) humanely treat prisoners, feed them and provide medical care.
As for the nationalists remaining at Azovmash, if resistance continues, they will be destroyed by the RF Armed Forces - this was pointed out in his address by the head of Chechnya, Ramzan Kadyrov. In addition, he stressed that if he had made decisions on a special operation, Russian troops would have acted more radically, up to the use of tactical nuclear weapons.