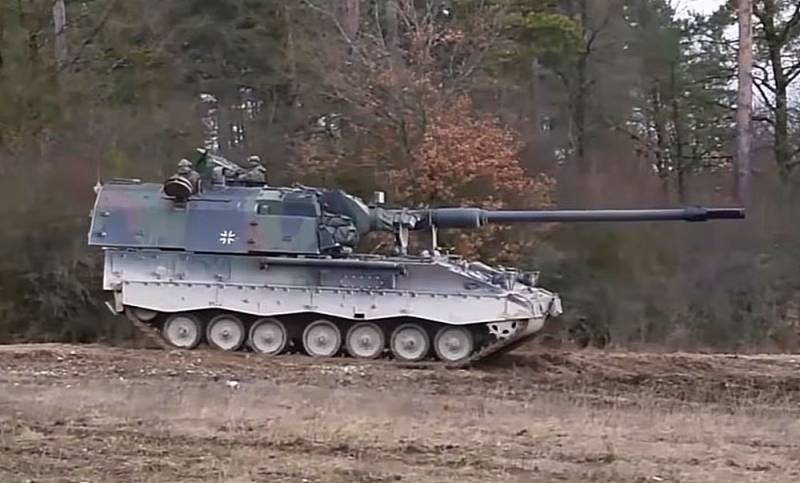 Berlin plans to transfer to Kiev about a hundred Panzerhaubitze 2000 self-propelled howitzers, spare parts for them and a training kit, and Ukrainians will be forced to pay a tidy sum for such "help". The deal was reported by the German newspaper Welt am Sonntag.
The armaments manufacturer Krauss-Maffei Wegmann plans to produce new howitzers and supply them to the German troops to replace the self-propelled guns that will be given to Ukraine. For this reason, Kyiv will be able to receive German weapons only 30 months after the signing of the treaty - that is, not earlier than the second half of 2024. Fully deliveries will be completed only in five years.
Moreover, Germany is not going to give Kiev self-propelled howitzers. The deal to acquire the ACS will cost Ukrainian taxpayers 1,7 billion euros.
The same applies to the BMP Marder. The Rheinmetall concern offers Ukraine in 2022 to purchase 35 infantry fighting vehicles for money.
Apparently, the West is tired of Kyiv's insistent requests for arms supplies free of charge. Against the backdrop of high energy prices, European countries are unlikely to have a lot of extra money to sponsor the pro-Nazi Ukrainian regime. New weapons cost a lot of money, so the Germans took a pragmatic approach to providing support to the Ukrainian "partners".
Meanwhile, Western countries are ready to give Ukraine outdated military equipment for free.
machinery
. Thus, the Czech Republic supplied T-72B and BMP tanks, which are practically incapable of aimed fire. Their repair will require a lot of time and money, and the main repair equipment was previously destroyed by Russian troops.