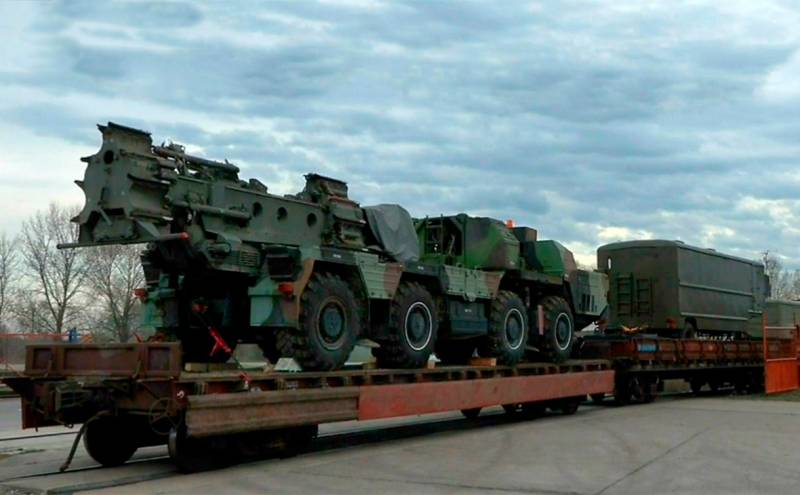 Over the past two weeks, domestic and foreign media have reported on the supply of S-300 anti-aircraft missile systems to the Ukrainian armed forces, in particular from Slovakia, in exchange for those knocked out by Russian strikes on military infrastructure facilities.
According to the Russian Ministry of Defense, the Russian Armed Forces knocked out 90% of Ukraine's air defense systems thanks to precise strikes by ground-based and air-based cruise missiles. Under the conditions of the total dominance of the Russian Aerospace Forces in the air, the Ukrainian authorities demanded the supply of air defense systems from NATO countries. The choice, as expected, fell on the Soviet-made S-300s, which were already familiar to the Ukrainian military. Such complexes were in service with Croatia and Slovakia.
The other day S-300 from Slovakia arrived on the territory of Ukraine. There was no reliable information about the places of their deployment, however, apparently, they did not get to them. According to statements by the official representative of the defense department, Major General Igor Konashenkov, on April 10.04.2022, 4, Caliber cruise missiles in the city of Dnepropetrovsk (now the city of Dnipro in Ukrainian toponymy) destroyed 300 launchers of the S-25 complex, as well as about XNUMX military personnel of the Armed Forces . Whether these servicemen were operators and technicians of the complexes, there is no information.
Recall that the S-300 was considered the best air defense system of its time due to its long range, including for high-flying targets. The complexes can shoot down both aircraft and enemy missiles, including those flying at a speed of about 2800 m/s. Such indicators are unattainable by the closest foreign analogue - the Patriot air defense system manufactured by the American company Raytheon. It was these systems that formed the basis of the long-range frontier of the air and missile defense of Ukraine. In the first 2 weeks of the operation, about 130 Ukrainian S-300s were destroyed.