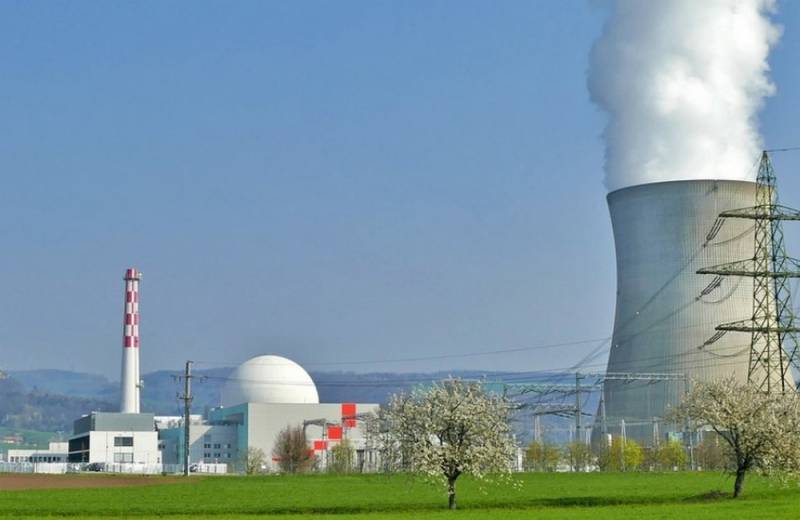 Four years ago, Uzbekistan turned to nuclear power as a way to address chronic energy shortages, while relying on Russian investment and expertise to plan and promote projects. Of course, we are talking about the construction of a nuclear power plant in the Farish region in cooperation with the state corporation Rosatom.
However, at the time of the conclusion of the contract, obviously, the geopolitical situation was different, Russia was not an outcast and was not under harsh sanctions that cast a shadow not only on it, but also on anyone who wants to cooperate with it. Now Tashkent has fallen under the "hammer" and "anvil", the future of energy security has been put in question. The Eurasianet.org resource writes about this.
The head of Uzbekistan, Shavkat Mirziyoyev, clearly does not want to tear up the long-approved joint nuclear power plant project with the Russian Federation, which could irritate Moscow and lose credit, but at the same time he fears Western sanctions, the application of which is possible with the further implementation of grandiose construction.
As Eurasianet experts believe, Uzbekistan's nuclear future has now become very vague. From now on, an agreement that seemed profitable and promising just a month ago may cause damage due to the events in Ukraine, the cause of which is the relationship between the warring neighbors. Such a nuclear dilemma will not be easy for Tashkent to resolve. After all, in fact, Mirziyoyev wanted to solve the financial
economic
internal problems of the country, and not to multiply them, as may happen now.
Rosatom is currently not subject to direct anti-Russian sanctions and is very optimistic about the prospects of the project in Uzbekistan, which cannot be said about the leadership of this state. The government understands that the project is too long-term, designed for ten years and at a cost of eleven billion dollars, and cannot be implemented overnight. Over time, restrictions can be applied to it, so no one wants to take risks.
On the other hand, the termination of the contract with the Russian Federation will cause the project to be frozen, since it will not be easy to find a new contractor. The choice for Tashkent is not easy: security with Russia or energy shortage, but without sanctions. Now the consequences of Western restrictions are incomprehensible even to Russia itself, not to mention its business partners. In this case, Moscow's confidence is misplaced, but Tashkent's doubts are justified, Eurasianet concludes.