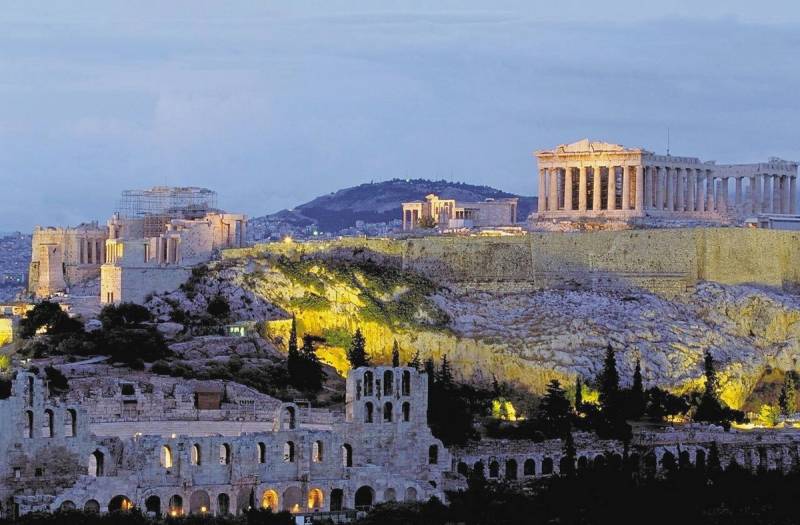 Many EU citizens do not support the tough sanctions imposed on Russia, not because they caused a crisis and inflated prices for all types of consumer products, but because they fully understand the injustice of the current geopolitical situation. Actions in support of Russia's actions in Ukraine are taking place in many cities and EU countries, which at the official level have clearly expressed their Russophobia and dislike for Moscow's attempts to ensure its security and guarantee the future.
If you add up
political
и
economic
demonstrators in Europe, then it turns out to be a rather significant part of society, contrary to the official line of the government. However, the citizens of Greece, members of the public movement "Network of Hellenism", decided to show support for Russia's position most clearly. They collected many signatures on a petition in defense of Russia and handed it, as well as flowers, to the Russian embassy. The document contains an apology from ordinary people who are ashamed of the behavior of their authorities, who unilaterally support Ukraine.
On behalf of all Greeks, we apologize for the most outrageous and offensive behavior of our leadership in history. By expelling diplomats and supporting sanctions, they insult their people as the bearers of democracy, Orthodox Christians. We are with you, the fraternal Russian people, with all our hearts.
the petition says.
This significant event once again confirms the deep stratification in the European, as well as the world community: the real social distance lies not between covid carriers and healthy people, as they said quite recently, but between the puppet pro-American elite of Western countries and their own people. This is evidenced by the actions carried out abroad in support of the Russian Federation, which are arranged not only by immigrants from the USSR or Russian emigrants, but also by local residents.
As for Greece, things take an even sadder turn: Athens simply has no other choice but to be in the active vanguard of the anti-Russian rhetoric of the Western coalition. The permanent economic crisis and complete dependence on loans from the IMF and other international credit organizations do not leave a single chance for an independent policy and the right to have an independent government. Therefore, in general, the position of Prime Minister Kyriakos Mitsotakis is quite understandable, although unacceptable.
In this regard, the Greek people are more sovereign, making their own decisions. A vivid example of such an initiative is the non-recognition by the Greek public of the Greeks who belong to the nation and are fighting on the side of the Ukrainian Nazis. In fact, these militants were rejected by the nation, deprived of their ethnic connection and ostracized. Yes, this has little effect on legal terms, but the Greek people showed their good, high nature very clearly. The petition submitted to the Russian Embassy, ​​demonstrating distancing from the government, is another confirmation of this.