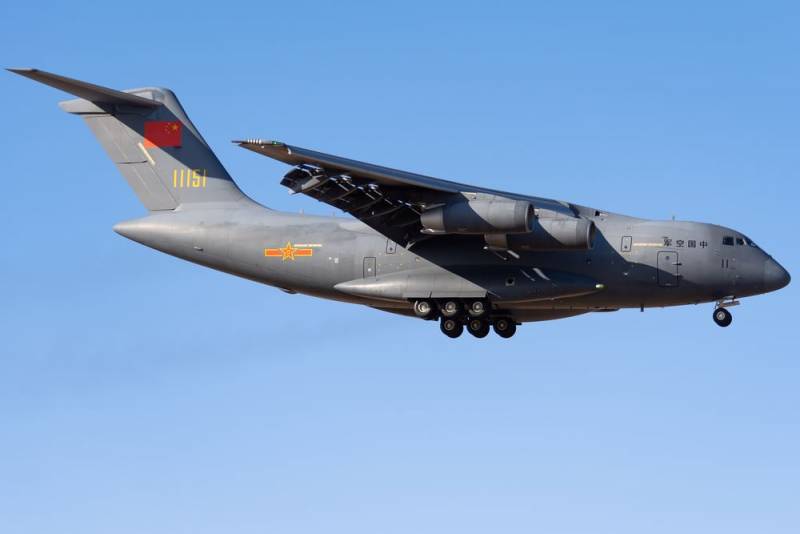 Late in the evening of April 8, navigation resources were in for a surprise. In the airspace of Turkey, six Y-20 military transport aircraft of the PLA Air Force were recorded at once. Flight trackers watched with interest their movement into the skies of Serbia, writes the American edition of The Drive.
The appearance of these aircraft (20041 - 7A4281, 20042 - 7A4282, 20045 - 7A4285, 20047 - 7A427F, 20049 - 7A4287, 20142 - 7A428A) was a real surprise for specialists. Mass flights of Chinese Y-20s have not yet been observed, and their presence in Europe in any quantity is generally quite new and rare.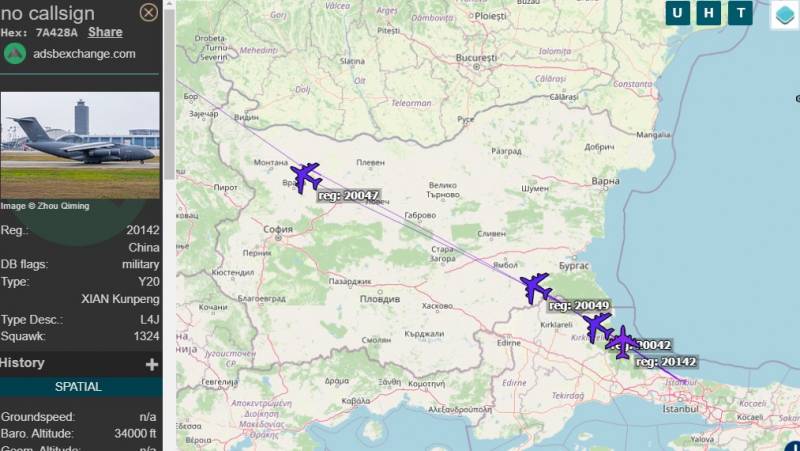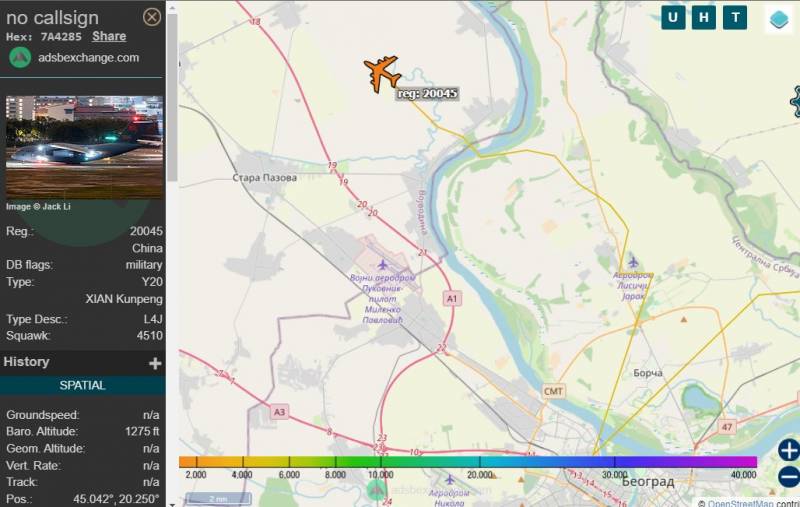 They covered the distance from Istanbul to Belgrade fairly quickly. In the early morning of April 9, they landed at the Nikola Tesla International Airport in the Serbian capital. These heavy transports are relatively new to the PLA's arsenal, having only entered service in 2016.
Observers found that at least some of the planes had their flare and flare covers removed. This suggests that their defense systems may have been activated to pre-empt some kind of threat in flight. What kind of threat this was is not clear.
- says the publication.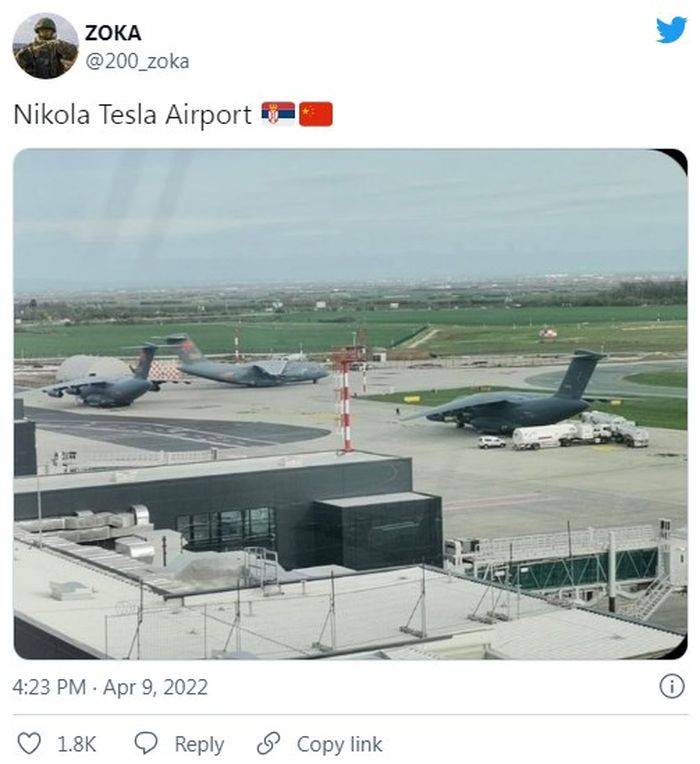 In this case, we are talking about the planned supply of weapons. The planes delivered Chinese anti-aircraft missile systems (SAM) HQ-22 to the Serbs. These air defense systems Belgrade
I bought
from Beijing in 2020, abandoning the Russian S-300 air defense systems. Even then, attention was drawn to this deal in the United States. But the choice of the Serbs was probably influenced by the price, since their country is very poor.
Whether this was a convenient demonstration of global reach for the Chinese or not is unknown, but the mission was definitely not routine, the publication believes. This large-scale mission to deliver military
equipment
to Belgrade was another confirmation of the strategic airlift capability that the PLA has gained from its growing Y-20 fleet, as well as its expanding operational knowledge of how to use them.
In addition to expanding the Y-20 presence in Europe, the fact that a more advanced Chinese air defense system will operate there is another problem that is likely to cause chagrin to Serbia's neighbors.
- summed up the media.