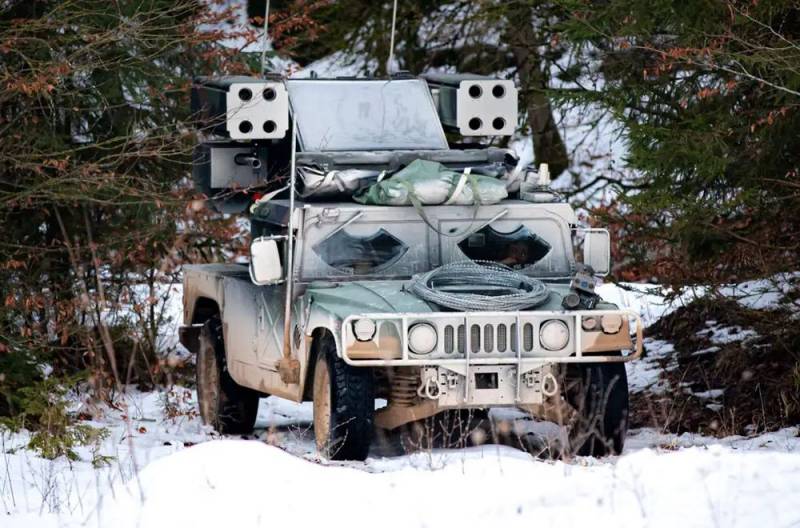 The venerable FIM-92 Stinger anti-aircraft missile system, developed in the 70s of the twentieth century and repeatedly upgraded over the next few decades, can finally get a replacement, writes the American edition of The Drive.
The US Army has reported that Stinger MANPADS are becoming increasingly obsolete and their existing stocks are declining. This is partly due to the transfer of a huge number of them to Ukraine to support the ongoing operations of the Armed Forces of Ukraine against Russian troops. It turned out that the Stingers often miss there, i.e. cannot boast of efficiency, as before.
The military wants to get into service a new short-range missile of the same type with heat-seeking surface-to-air class. So they announced the start of development. It is assumed that at least one prototype will be tested by the end of fiscal year 2023. At the same time, the goal is to launch the modified weapons into mass production no later than fiscal year 2027, when the Stinger stocks will finally run out.
The Stinger replacement program is called M-SHORAD or Increment 3. According to the contract signed at the end of March, Increment 3 will focus on the development of a new missile and will not affect existing launchers.
The system must be capable of engaging aircraft, helicopters, Group 2-3 unmanned aerial systems with capabilities equal to or greater than the current Stinger (proximity fuse) missile. The system should provide improved detection of targets with increased lethality and range compared to current capabilities.
- stated in the requirements of the military.
Group 2 UAVs have a weight of 9,5 to 25 kg, an operational ceiling of up to 1 meters, and can fly at speeds of 460 km/h or less. Group 3 UAVs can also fly at speeds up to 460 km / h, but they have a maximum weight of up to 600 kg and are capable of reaching a height of 5,5 thousand meters.
The system must be capable of integrating with the Stinger Vehicle Universal Launcher (SVUL) and it must be a portable soldier All-Up-Round (AUR)
- specified in the document.
The SVUL is a four-shot launcher used on the M-SHORAD Increment 1 vehicle and Avenger system, which can be mounted on a Humvee 4x4 or in a static position. All this strongly indicates that the US Army wants any new missile to be easily compatible with the existing vehicle-based Stinger launch architecture, as well as man-portable launchers, the media concluded.