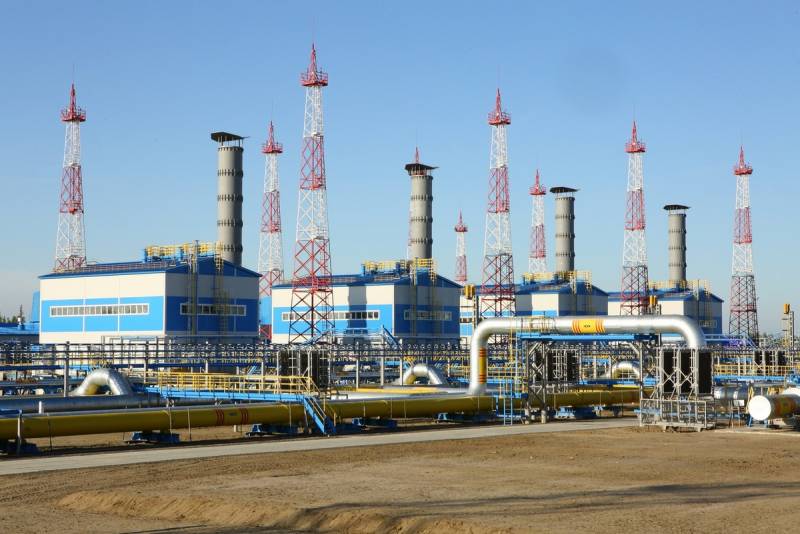 Russian gas for Europe is the quintessence of success and developed
economics
. This is especially true for Germany, whose powerful production system will never be able to completely replace supplies from Russia, despite all efforts and investments. The Minister of Economy of Germany, Vice-Chancellor Robert Habek, was forced to admit that now the state should prepare for winter, and this is the main imperative for the government, and all the rest (anti-Russian) are secondary.
We are working on the problem of floating LNG terminals, which should receive up to 27 billion cubic meters per year to maintain the stability of supplies. But this is the time. While we will spend the winter with Russian gas in storage, the coming winter will definitely
- Khabek was forced to admit, speaking in the federal assembly.
He honestly said that regardless of the timing of the military special operation in Ukraine, Germany should prepare for the heating season and the work of industry now. So for the time being, cooperation with Russia is envisaged for another year. By this point, the daily occupancy of UGS facilities is increasing by 0,5% per day, and it may take up to 200 days to completely fill the tanks.
However, the German expert from the Institute for Economics in Cologne, Michael Hüter, was even more categorical. In an interview with Handelsblatt, he said that Germany would depend on Russian gas for at least another two years. And these are the most optimistic forecasts.
We are offered the illusion that with support and billions of dollars of subsidies from the state, entire industries and areas can survive without Russian gas. This is not true. The idea of ​​a "short-term job" looks particularly bad.
Hueter warns.
Taking into account subsidies, taking into account fuel savings and the transition of the industry to a short week, all the same, only one third of supplies from Russia can be replaced by alternative purchases of liquefied gas. If we assume that the economy should work for growth, constantly develop, then the two-year forecast becomes irrelevant - the period for withdrawing from Russian gas increases, the expert believes.
It can be rightly assumed that, in fact, the embargo, introduced at the wrong time, that is, in the next few years, will lead to the shutdown of enterprises and entire sectors of the German economy. Representatives of private energy companies directly involved in the supply of "blue" fuel from Russia are also looking at Berlin's decision. The main thing is that there should be government guarantees, certainty in the medium term, so that market players (the state only sets its rules) can not be afraid to continue cooperation with the Russian Federation.