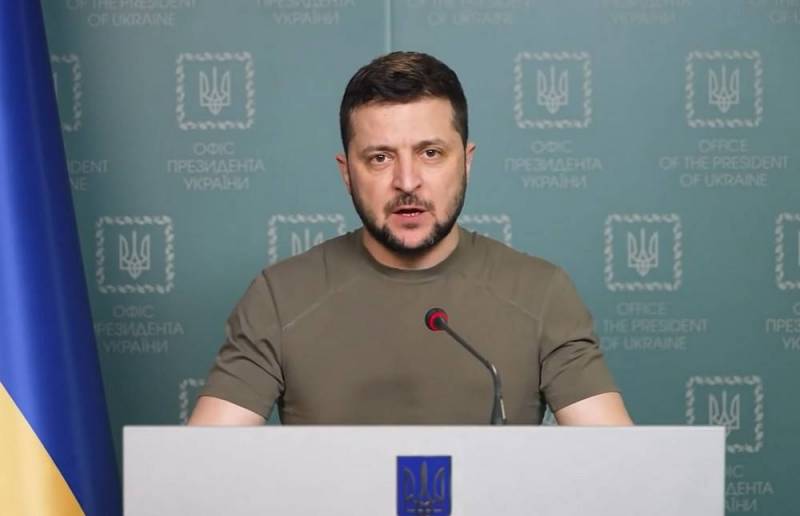 Ukrainian President Volodymyr Zelensky said that he still hopes for a positive outcome of negotiations with Russia. He spoke about this in an interview with the largest German newspaper Bild, when it came to the likelihood of a dialogue between Kiev and Moscow.
Today Ukraine has no other choice but to sit down at the negotiating table
- explained the head of the Ukrainian state, specifying that this is the only option for his country.
At the same time, he admitted during the interview that he hates the military
political
leadership of Russia and Russian soldiers.
I can't cry anymore
– added the actor Zelensky.
It should be noted that on April 7, Russian Foreign Minister Sergei Lavrov accused the Ukrainian authorities of wanting to disrupt the negotiations on a peace agreement. He believes that Ukraine has departed from the agreements reached during the previous round of negotiations. The head of the Russian Foreign Ministry is confident that Kyiv deliberately complicates the negotiation process, since in reality it seeks not to resolve, but to prolong the conflict.
We remind you that the last round of negotiations between Ukraine and the Russian Federation took place in Istanbul on March 29 with the active mediation of Turkish President Recep Tayyip Erdogan. On the same day, the Russian Ministry of Defense
announced
that the Russian army is reducing its military activity near Kiev. However, after that, the Ukrainian authorities began
engage in
composing all sorts of fakes and accusing Russia of monstrous crimes, which complicated the communication of the parties.